Event: 2015 Kitefoil Festival
Location: Cartagena, Colombia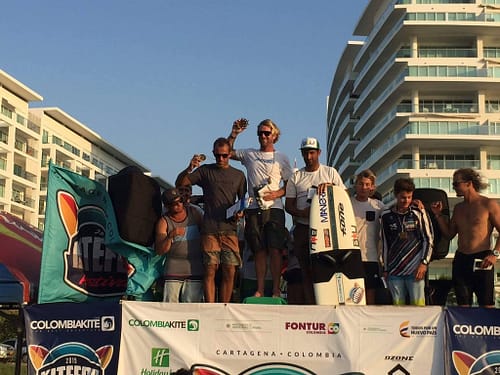 A group of the world's best have come together for the 2015 Kite foil Festival in Cartagena, Colombia! F-ONE had a very strong presence at the event with pro rider Joey Pasquali taking a stand out lead and bringing home the victory! Overall not too far behind Joey finished Airush rider Julien Kerneur, and F-ONE team Rider Nico Landuar!
The top three riders are all on the same gear, riding the DIABLO foil kite along with the majority of the fleet in racing these days. Racers want what is the fastest gear on the water and as of right now the Diablo is just that! Congratulations to all competitor's we really enjoy watching the level of competition increase. Thank you so much to Rob Dean, Jessica Barhydt, Grant Baldwin and all the amazing Organizing committee.
1st Joey Pasquali
2nd Julien Kerneur
3rd Nico Landuar
4th Stefaans Viljoen
5th Romain Castel
6th Jon Modica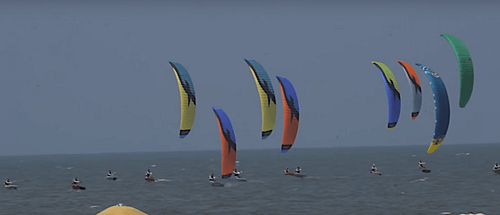 Video: "La Partenza" || Ready – Set – Go
Source: Andres Arias