What a weekend at the Maui Kite & Wing Fest! Staged at Kanaha Beach Park, kiteboarding and wing foiling athletes from around the world showed up to show off in the warm and windy waters of Maui. This was the first year that wing foiling has been included in the event and riders turned up in numbers to demonstrate the advanced progression in this fledgling sport in such a short period of time.
With the first few days on the lighter side, F-One's Chris MacDonald stepped up to the top of the podium and finished 1st in Men's Wing Freestyle and 2nd in Men's Wing Racing.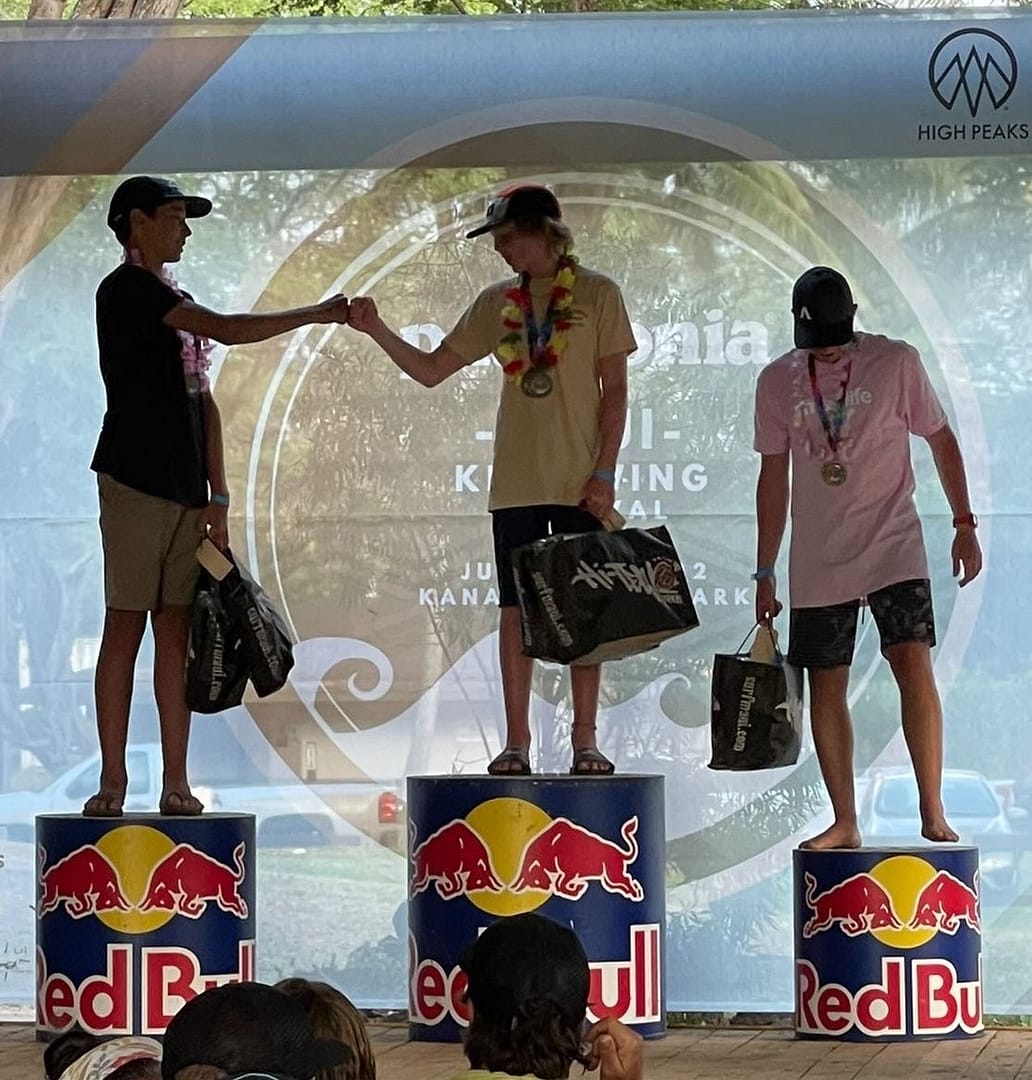 Chris also entered the Woo Wing Big Air Challenge and took 1st place with a 7.5m jump on his 4.0 Strike V2.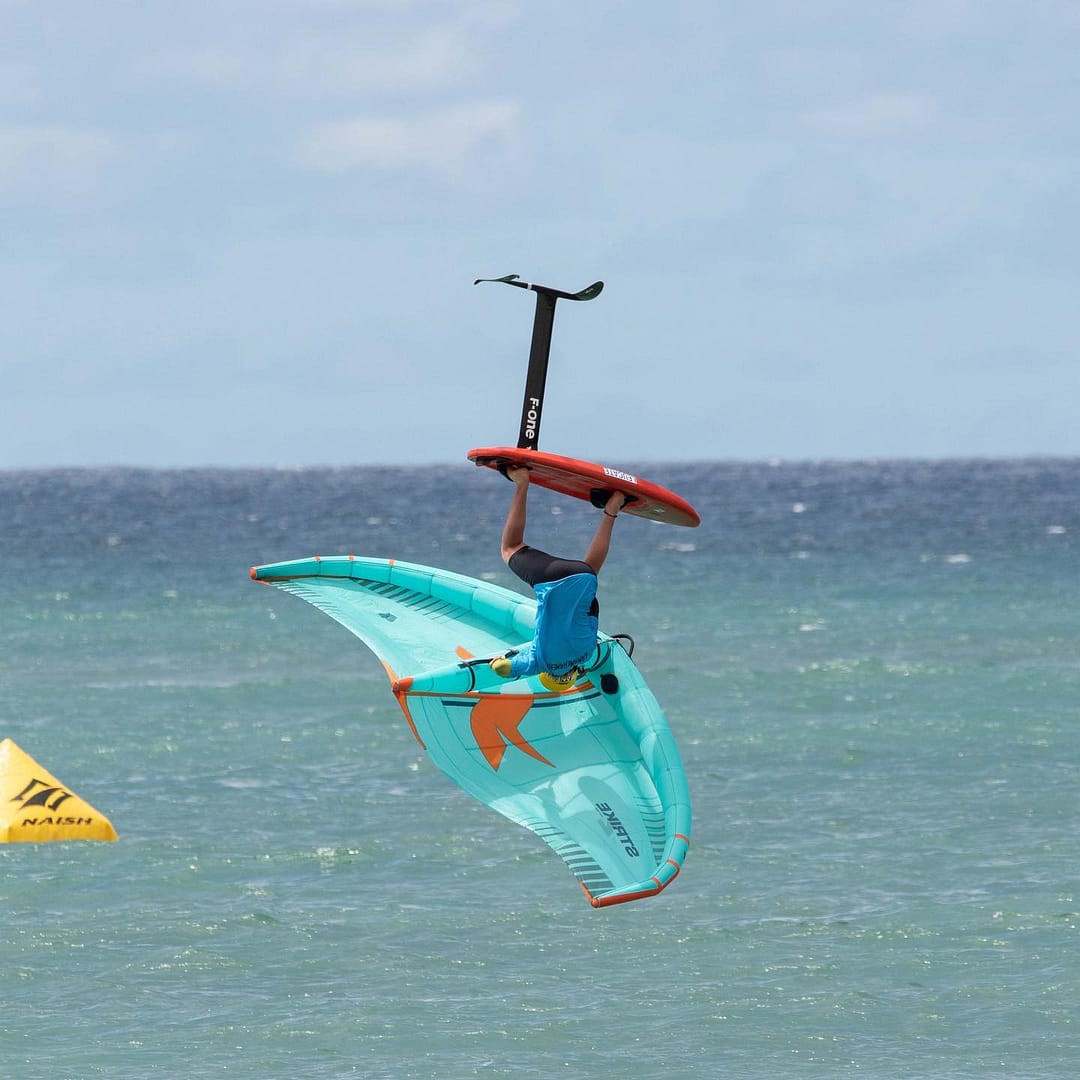 In between manning the demo booth and showing off the latest gear from F-One/Manera, Billy Ackerman hit the water and tied for 7th/8th place in Men's Wing Racing.
The event also included a raffle and this couple couldn't be more stoked to have won a new 5'4 Rocket Wing board.
With 2022 in the books and a few podiums under his belt, below, a very stoked Chris MacDonald throws a peace sign from the F-One/Manera booth. Once again, the Maui gathering proved to be an exciting and inclusive event for wind sports enthusiasts that demonstrates the growth of wing foiling alongside the roots of Hawaiian kiteboarding. Looking back on warm water, good conditions and tons of smiles, we look forward to the next Maui Kite and Wing Fest!