Source: Tonic Mag
Can you imagine being an 11 to 17-year-old studying at school and getting the opportunity to fly to Tarifa for an action-packed week of wing foiling & coaching all organized by F-ONE? We certainly can't! This became a reality for 10 youngsters that were invited to the F-ONE Next Generation camp 2022. Quite literally, living the dream! Find out all about it here…

The Levante had been expecting them. The forecast for this last week of February was unequivocal: strong winds every day, warmish temperatures, and close to perfect riding conditions. After patiently waiting for months, 10 passionate and determined young wing foilers all aged between 11 and 17 were finally on their way to Tarifa, Spain, for F-ONE's Next Generation camp.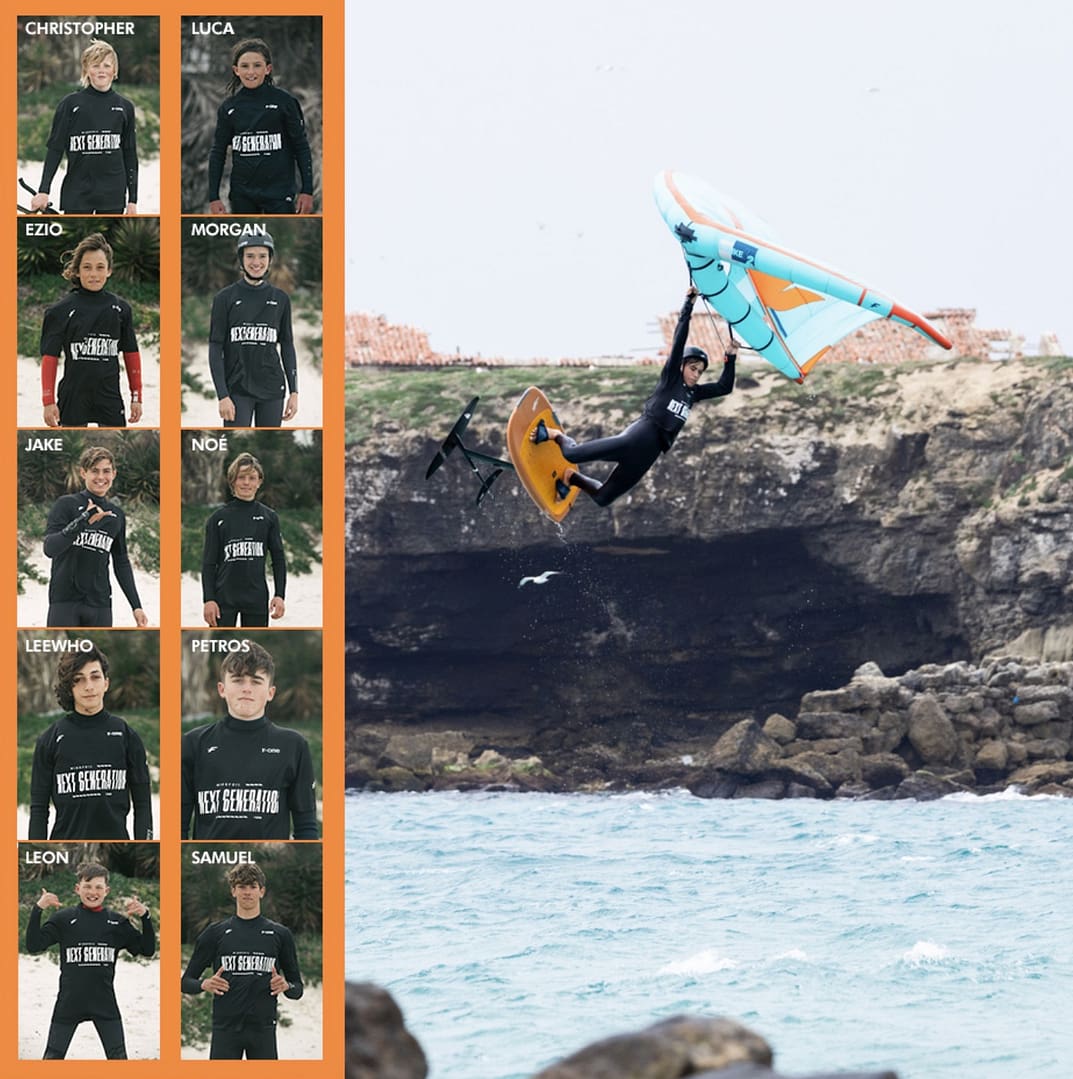 At the destination, an all-star team of F-ONE professional riders and coaches waited to ride and mentor each of them, whilst providing board bags filled to the brim with STRIKE V.2 wings, foilboards and hydrofoils. They all were eager to tackle the intensive and transformative upcoming week.
First launched in 2013 the Next Generation camp was initially all about kitesurfing and helped kick-start the careers of more than 30 young riders. For 2022, the family-owned French brand innovated and decided to center the camp around the fast-growing sport of wing foiling. Greatly accessible to groms, it offers a huge potential for progression in that age range and thrilling sensations.
Read the rest of the article here…