Titouan Galea and F-ONE
TAKE WING FOILING TO THE NEXT LEVEL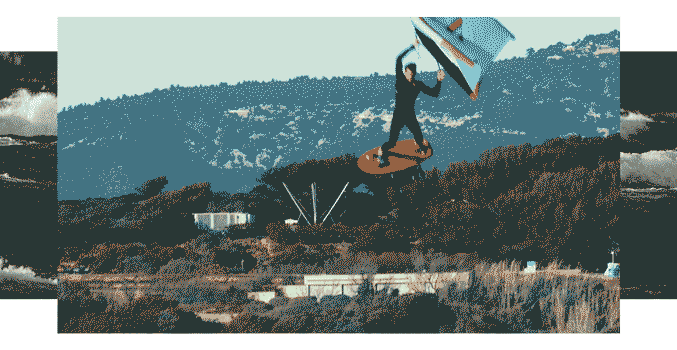 10 METERS


Nothing like a record-breaking wing foiling session to shake off jetlag and a 12-hour travel day.

Fresh off the plane from Mauritius, Titouan Galea immediately rushed to the
F-ONE offices near Montpellier to grab his new wings before hitting the road to La Coudoulière for another three hours.
Despite the significant temperature difference from the warm waters of the Indian Ocean he had been in for the last month, the freestyle World Champion was ready to discover the brand new STRIKE V.2. 

With the wind blowing well above 35 knots, he chose the 4m, set up his gear, put the WOO tracker on his board, and was ready to start flying. After recording a handful of jumps past the 9m mark and even 9.9m, he knew he had to keep pushing just a little bit more. He gave it one final try, and finally reached an incredible height of 10m with 6 seconds up in the air!
Titouan decided to try the STRIKE V.2 for the first time on a day with some of the roughest weather, but he certainly was not deterred. He felt fully in control throughout his session, and was impressed by the wing's performances, power, and dynamic stability.
One thing is for sure, Titouan is ready to continue breaking records and pushing the limits of the sport. This performance speaks for itself. With this incredible feat, both Titouan and F-ONE have yet again taken wing foiling to new heights.
Find out about
TITOUAN'S GO TO GEAR
STRIKE V.2 – 4.0m
ROCKET WING-S 4.4
COMING SOON
ESCAPE CARBON 530
& HM CARBON MAST 85