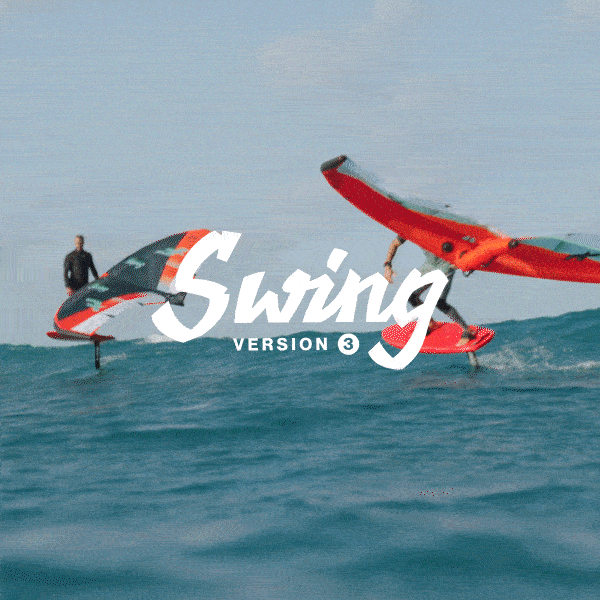 Thanks to its stability, lightness, maneuverability and control, our legendary SWING is the ultimate wave riding and downwinding wing. Boasting F-ONE's new and revolutionary design as well as the latest technologies and materials, this wing delivers maximum performance in surf and open ocean swells.
For this third edition of the SWING, the R&D team has worked on three areas: the materials, the placement of these materials and the design to improve performance and durability.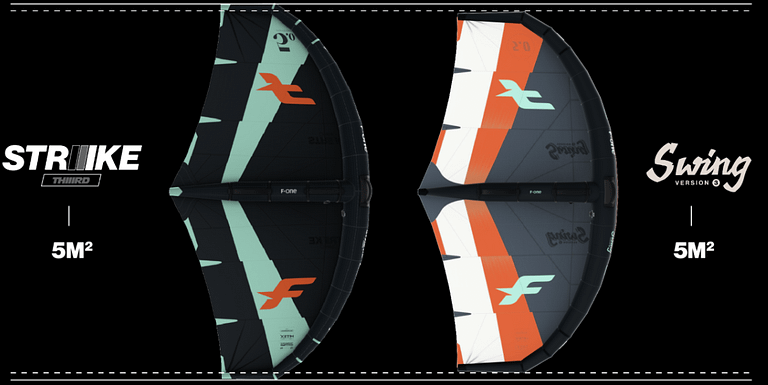 NEW DESIGN & PANEL ORIENTATION
TWO INDEPENDENT INFLATION VALVES
With optimized materials and design, the SWING V3 is super stable, light, comfortable and balanced, all while maintaining a certain smoothness in its traction.
With this wing, you can concentrate on your trajectories, the waves, and controlling your foil without needing to check if the wingtips are touching the water. It holds perfectly in the air in a neutral position when turning in the waves and flies itself flawlessly, leaving you free to use the power of the wave with little resistance.
This wing also generates power immediately, and this instant power can turn out to be crucial when kicking out of a wave or waterstarting to safely get to the next set.
Beginners and experienced riders alike will enjoy the gentle feel and ease-of-use of the SWING. Thanks to its wide wind range, riding in both the high and low end has never been so fun, and drawing dreamy lines has never been so easy.
Redefine wing foil riding, surfing and freefly with the SWING V3.