F-ONE's team rider Jack Ho had been eagerly waiting and training for this moment for years. Finally, his first M2O was upon him.
The 18-year-old was more than ready to face the strong currents and to navigate the changing tides in a fast and epic downwinder across one of the most beautiful and powerful channels in the world.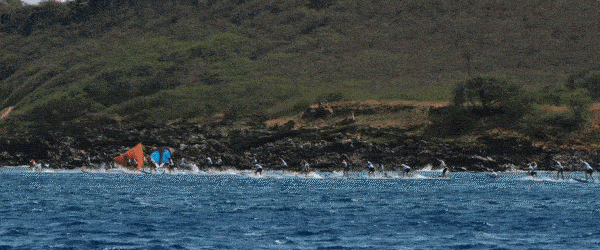 The Ka'iwi Channel, or the Channel of Bones, has been home to the Moloka'i 2 O'ahu (M2O) Paddleboard World Championships since 1997.
The 32-mile downwind race, the premiere event and most challenging race in the sport of paddleboarding, connects the islands of Moloka'i and O'ahu in Hawaii. After a three-year hiatus due to the pandemic, it was finally held again on July 30, 2023, thanks to favorable trade winds blowing at 20 knots and wind swell at six feet.
Much more than a simple race, it was rather a personal challenge that has been years in the making for Jack. For many, the M2O is often a deeply personal experience, challenging physical and mental endurance, and it was no exception for him. Simply crossing the finish line felt like one of the most meaningful moments of his career so far.
This short movie "Ka'iwi" offers a glimpse into Jack's journey through his first M2O – and certainly not the last.
ROCKET SUP DOWNWIND PRO CARBON

IT'S ALL DOWNWIND FROM HERE.

Experience the stoke and freedom of downwinders with F-ONE's new ROCKET SUP DW PRO CARBON board. Thanks to its optimized sleek design and carbon construction, get up on your foil faster than ever and experience the pure bliss of flying above the swell for hours on end.