The Rugged luggage line is built for any situation, whether you need to run through an airport or protect your essentials on a boat trip.
Built in two sizes, the Rugged Duffel is available in 30L and 45L options.
Rugged Duffel 30L
The Rugged 30L is not only ultra-sturdy thanks to its coated nylon material, but it is also 100% waterproof. We designed it to be comfortable even on long walks thanks to its mesh straps and waist belt.
Specs: Rugged 30L – 28.7(20.9 rolled) x 12.2 x 7.5in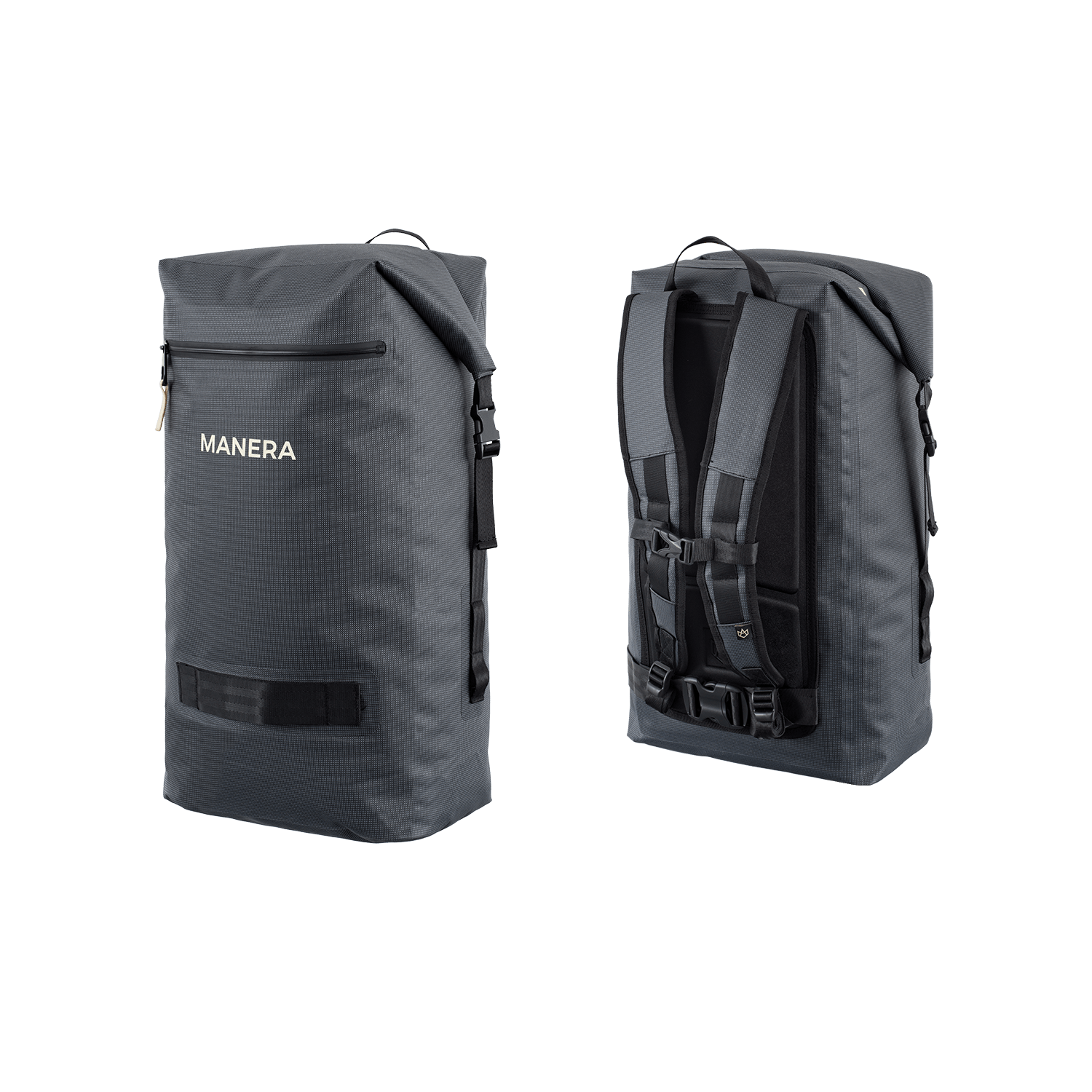 Rugged Duffel 45L
The Rugged 45L is made to travel far. Unlike regular wheeled luggage, it works on rough terrain or in the rain, and allows you to comfortably carry all your possessions on your back for a long time as well.
Specs: Rugged 45L – 25.6 x 11.8 x 9.45in
Product Technologies
100% waterproof
The coated nylon material is completely waterproof and will protect your possessions from splashes or rain, while being durable enough for many years on the road.
100% waterproof zippers
In addition to the material itself, we opted for waterproof zippers. The bag can therefore be totally immersed without water entering it.
Comfort
We designed this bag with a comfortable mesh waist belt and backpack straps. The Rugged thus allows you to walk for a long time without feeling any discomfort.
Storage (30L)
The Rugged features an internal laptop sleeve and an external waterproof pocket.
Removable backpack straps (45L)
When you slide the straps under the EVA back panel, they are hidden and therefore do not get caught anywhere when the bag is dropped off on the airport's baggage carousel.
Retractable internal pocket (45L)
This pocket allows you to separate the dirty or wet gear (laundry, shoes) from other possessions.