Long time F-One kite and foil instructor Ozzy is now offering lessons on the new F-One Swing in La Ventana, Baja! We are super excited to have Ozzy, Ziggy and Luis teach this fantastic up and coming sport.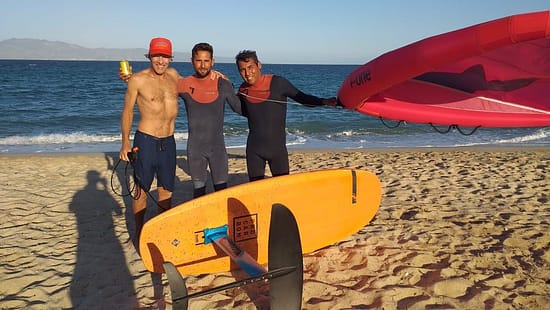 Flying the F-One Swing is very simple and anyone can do it. The initial Swing lesson begins with learning how to use the Swing on the beach, depowering, practicing putting it in a neutral position, hand placement and how to do transitions. Then within the same session starting on a standup paddle board to get a feeling of using the Swing while riding a board. And finally foiling on the stand-up-paddle board where you will get the full sensation of gliding with the new Swing.
Ozzy and team will have all the gear you need to get started quickly at a very reasonable rate.  You can sign up for lessons with Ozzy and get more information at the following places.