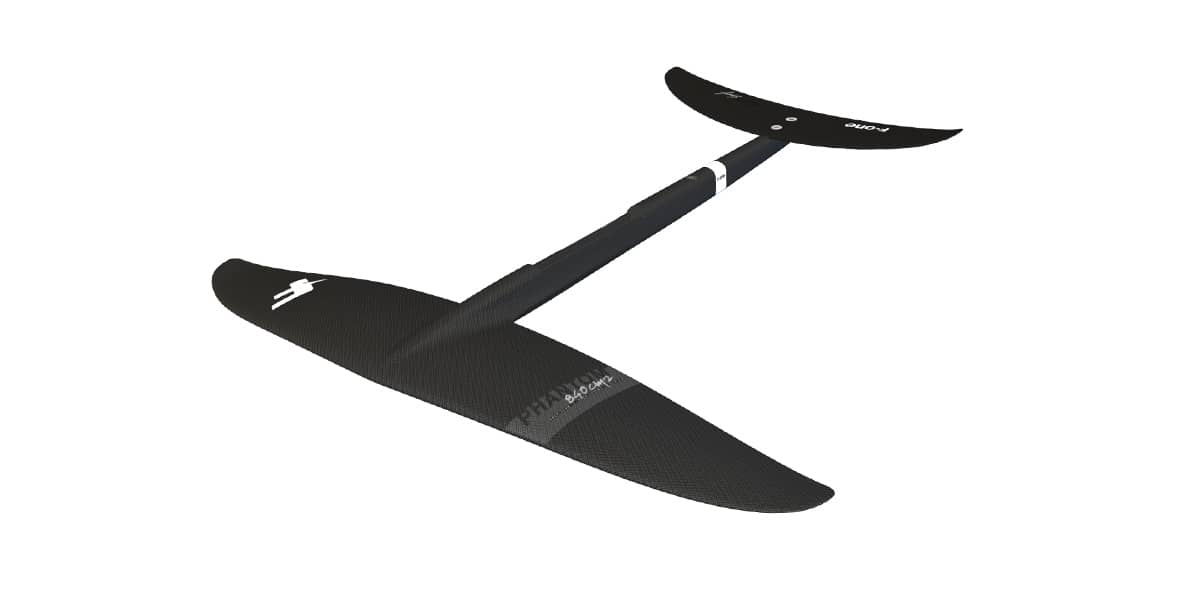 The foils of the Phantom line are designed to glide effortlessly when pumping or connecting waves and then prove very agile and precise when surfing.
Speed and maneuverability
Radical turns
Efficient pumping
Area: 840 cm²
Span: 74 cm
Aspect Ratio: 6.5
Fuselage Carbon : XX-SHORT
Available now in North America, the Phantom 840 is intended for an elite looking for high speed and extreme maneuverability. Like the other Phantom foils in the range, it is very versatile and can be used wingfoiling in winds above 20 knots and foil surfing in 1m+ waves.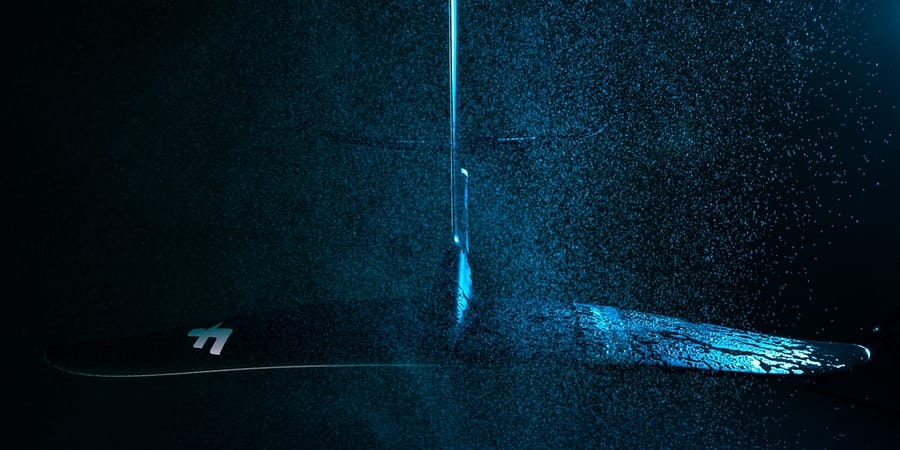 Using a refined design to achieve higher finesse, the Phantom foils glide faster and for longer. Connecting waves whether during surfing or down winding thereby becomes much easier and more fun. Yet, connecting waves isn't much fun if you can't turn, and this is why carving is also part of the DNA of the Phantom foils. By working on the lift distribution, arch shape and other details we achieved a high-aspect, performance foil that can carve smooth curves on the waves and swells.
Built using the Monobloc construction with pre-preg carbon, the foils are both very light and really strong. This set-up offers better load transmission and better stiffness throughout the different parts for maximum control. The Titan connection allows to plug both an aluminum or carbon mast, and the fuselage is split in two parts to facilitate transportation.
Recommended Stab: Stab C250 Surf
The surface and shape of the Stab C250 have been thought to best deploy the power and ability of the Phantom Carbon 840. Sharp and precise, it allows you to gain speed. Connecting waves has never been easier.
Built in Pre-Preg HM Carbon and designed to be securely mounted on F-ONE fuselages, its profile and angle of incidence were tuned to achieve a very intuitive balance.
Surface: 250 cm²
Span: 39 mm
Aspect Ratio: 6.1
Weight: 0.18 kg
Recommended Fuselage: XX-Short
The Fuselage Tail Carbon are an essential complement to the F-ONE Monobloc carbon wings. It connects with the front wing behind the TITAN mast slot in an area where the loads are reduced. Still, the shape of the connection is inspired from the TITAN design and offers a very robust and stiff assembly. At the back, the cradle for the stabilizer is designed with the right angle to make the front wing fly with ease and efficiency.
WEIGHT: 0.18 kg
LENGHT: 30 cm