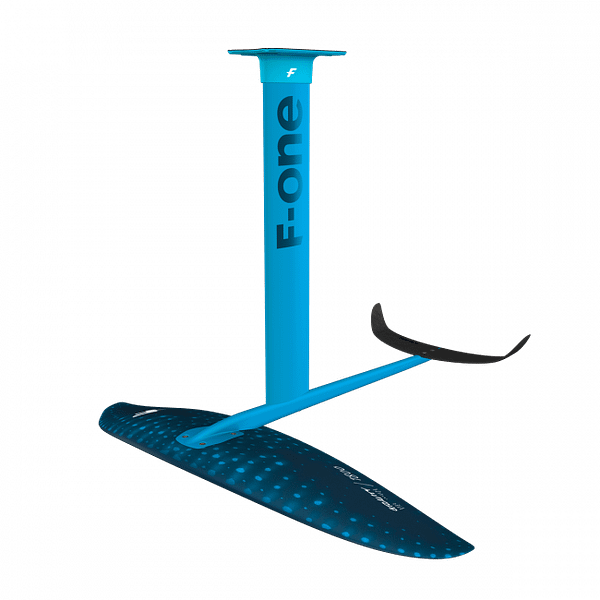 The foils of the Gravity line are designed to provide a solid lift with a smooth take-off and great carving potential. Right in line with its best-selling carbon sibling, this new Gravity FCT (Foil Compression Technology) is affordable, durable and the ideal foil to get started and progress in wing foiling and surf foiling. Intuitive to use, a Gravity foil generates lift at low (and even very low) speed but does it in a smooth way so you can keep your balance easily. The wings are designed to be easy to roll and turn, so they can perform in the surf.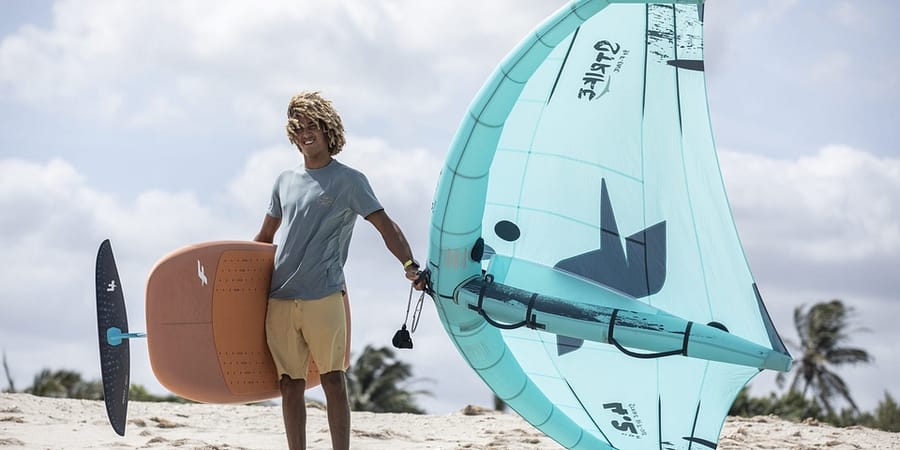 Available in two sizes (1800 or 2200), the Gravity's dimensions have been optimized to provide enough lift to get anyone flying. F-One made sure to keep the drag limited to maintain a thrilling feeling of glide. The span is generous, making it a very stable foil and the refined shape details including the arch curvature, the profile and the wing tips ensure it remains highly maneuverable.
The wing is covered using a thin but strong protective layer to safeguard it from scratches and dings. It is built in fiberglass around an injected foam core and fits on a streamlined, aluminum fuselage. The two connect via a large, solid plate at the front of the fuselage ensuring a very solid and stiff bond between the wing and the fuselage. The fuselage can be connected to the standard F-One aluminum mast of the desired length. The setup and disassembly are also super easy which makes it very travel friendly.
The Gravity comes with the IC6 300 stab. Built using the IC6 technology, it's both strong and durable and offers easy take-off and good directional stability for a secure feel which is perfect when riding.