Moona Whyte is the first-ever Wingfoil Wave Women's World Champion. She clinched the first-ever wing foil wave world title over the weekend in the third and final stop of the GWA Wingfoil World Tour for the wave discipline.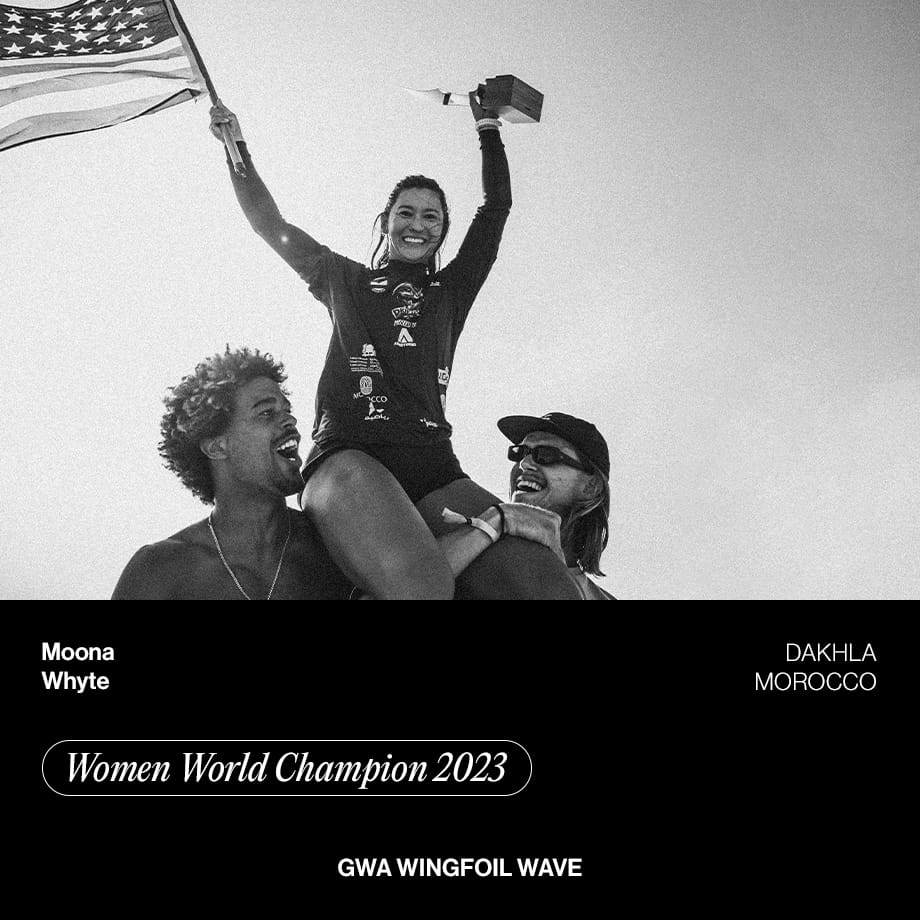 Coming into the Dakhla event, Moona was tied with Spain's Nia Suardiaz at the top of the rankings for the world title. Both had already secured a win in the first and second stops of the tour, respectively. Hence in Morocco, the rider who finished ahead of the other would win the crown.
The two faced off in the semi-final round in a heat filled with drama. Moona started strong with two good wave scores before falling in a wave, breaking her leash and losing her wing, hence losing valuable time. In the end, she came back roaring and scored big in the last few seconds of the heat. Her 6.90 on her final wave landed her the win over Suardiaz by 0.57 points, and with it the world title.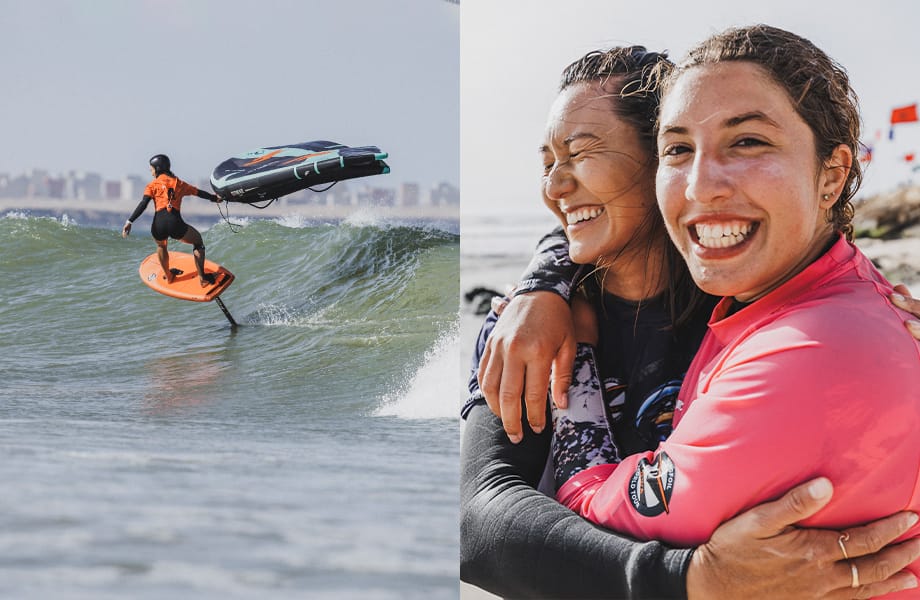 "I really can't believe it right now," Moona said afterwards. "I'm kind of shocked, but really happy to take the win in the first wing foil world tour in the waves. I love this sport and yes I'm really surprised. It was definitely a tough one. I was surprised to make it through in the heat, but yes, I'm super-stoked."
The following day, Moona kept the momentum going, carving through perfect long rights to secure the win of the Dakhla leg against Dutchwoman Bowien Van Der Linden with a total of 14.70.