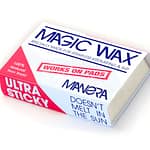 After a year of research & testing, the ultimate weapon to improve your strapless & SUP level is now OUT! Standard surfing wax is not sticky enough and not working on pads, because when you paddle on a regular surf you can't have a wax that is too sticky against your body / wetsuit. One thing that SUPer or kitesurfer don't care about.  So we developed the MANERA "Magic Wax" specifically for strapless kiteboarding & SUP use.
Here is why the Manera Magic Wax makes the difference: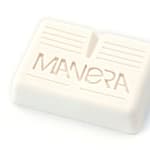 Extremely sticky
Works on pads
Doesn't melt in the sun
100% natural ingredients – non toxic
Our wax is handcrafted with love in Biarritz, France
Magic Wax will be available in May in the US market
Don't be afraid of strapless moves or radical SUP re-entries anymore!
Instructions:
Apply first the Magic Base coat (even on pads), and then the Ultra sticky layer
Always apply on a dry board & pad