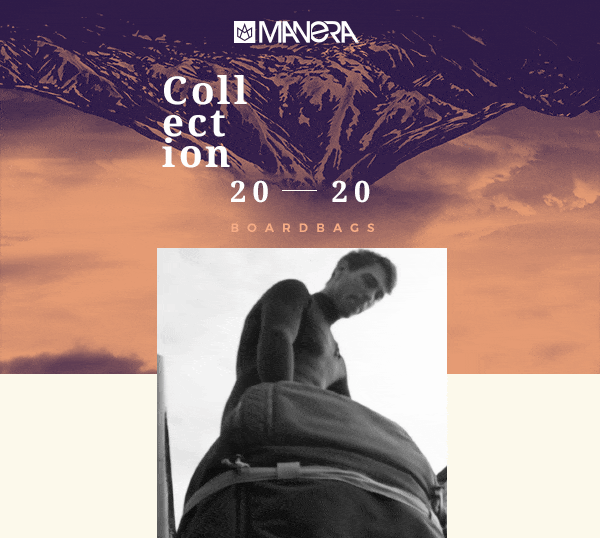 N E W
BOARDBAGS
2 0 2 0   C O L L E C T I O N
Make sure you go on an adventure with a handy, highly protective & durable bag. Discover the range on www.manera.com

ADVENTURE PARTNER

N E W
BOARDBAGS
We're as happy as you when we get it back in the "oversized bags" area of the airport and everything inside is safe. That is why we built our bags to resist and protect better than others.
N E W
FOILBAGS
Foils are quite fragile items, so we designed a premium boardbag range to protect them
N E W
TRAVELBAGS
Travel Bags are made to embark your essentials on a trip, whether it is for a weekend on the road or a few weeks out in the wild!
And find all 2020 collection in our online catalog
B R O W S E   IT !