Ideal for the beginners and intermediate riders, the MANAWA 10'6″ ASC will follow you along your learning process. Whether you're up for an afternoon cruise along the beach, on a river or a lake, the Manawa ASC SUP boards are incredibly stable, glide easily and will help you catch and surf your first waves.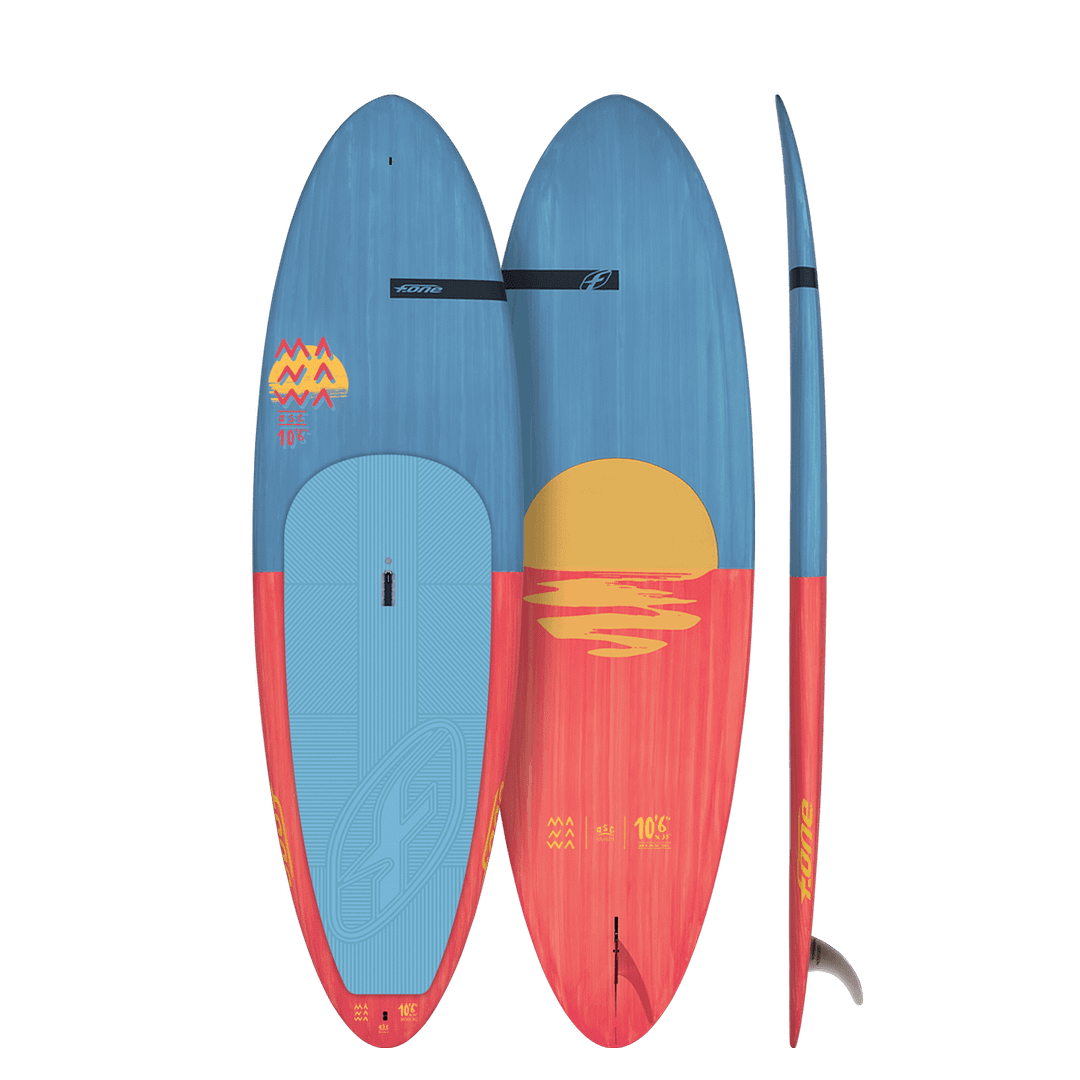 Incredibly stable and versatile
Easy take-offs catching waves
Generous shape and volume
With its rounded outline and proven rocker line, the Manawa 10'6″ glides easily through the water and is capable of surfing smaller waves.
The 10'6'' also benefits from the AIR SHIELD COMPOSITE technology which makes it light and responsive, yet extremely durable thanks to the outside protective shield skin.
What is ASC?
The AIR SHIELD COMPOSITE stand up paddles are constructed around a light weight injected EPS core molded to our original shape. It is laminated with a composite made of high strength glass fiber, epoxy resin and a genuine shield made of a high quality protective topsheet layer. The topsheet is a tough and extremely reliable material also used in the construction of F-ONE twin-tips as well as in most of the skis and snowboards on the market. Thanks to their construction molded in one shot, the ASC SUPs are light weight, responsive and extremely durable.

The new ASC construction adds to the well known qualities of the MANAWA shapes to make this board stable, versatile and accessible to anyone!