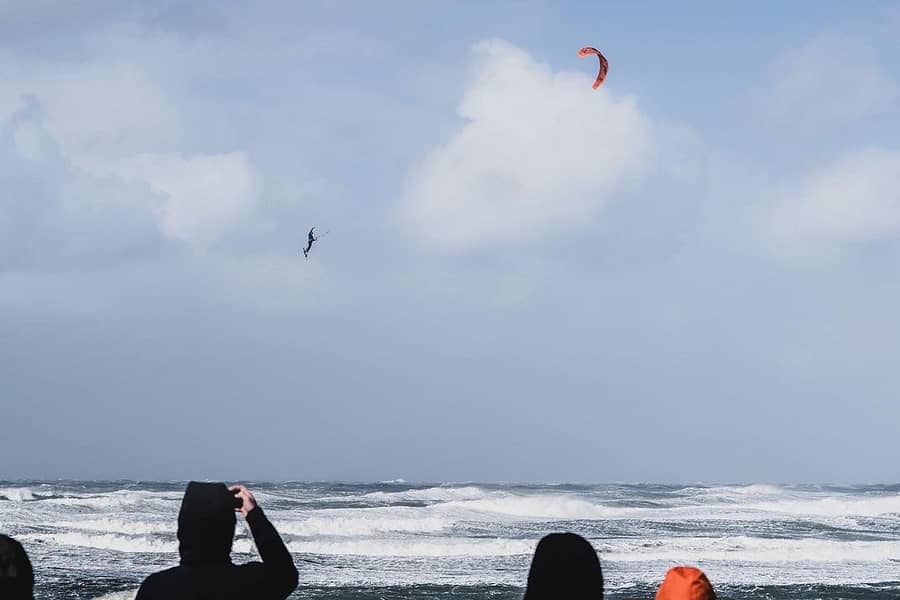 A huge congratulations to Liam Whaley who won the Cold Hawaii Games in Nørre Vorupør on Thursday, September 23rd! Back on top after a knee injury last year, Liam was able to edge out his competitors in extreme conditions to take the win on the new Bandit XV and Trax twintip.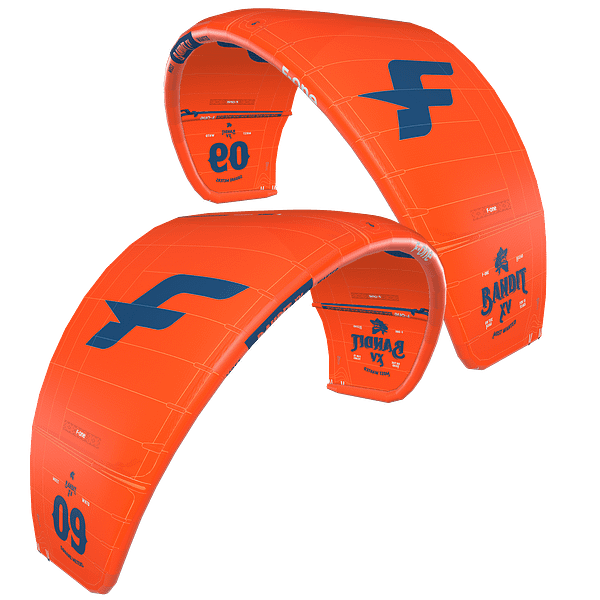 Bandit XV
The best kiting experience for all riders: jump higher, perform your favorite tricks with ease and improve your ride. The connection between the rider and the kite has never felt so natural.
Impressive stability no matter the conditions
Improved boost, hangtime and kiteloops
Amazing responsiveness
Precision flying with an excellent range and efficiency
Trax Carbon
The F-ONE TRAX is one of the most popular twintips on the market. Its a versatile board that excels in terms of speed, comfort and glide. In its carbon version, the TRAX offers incredible performance and an instant feeling of control at speed.
Performance freestyle
Explosive pop
Exceptional upwind abilities
Ultra light and responsive
In Other Podiums this Week:
YOUTH WORLD CUP
HENDRICK LOPES
Hendrick Lopes was crowned U21 Strapless World Champion. Hendrick was riding with his new BANDIT S3 and MAGNET CARBON.
RAFA MONTERO
14-year-old Rafa Montero was crowned U16 2021 Junior World Champion!
MATILDA ROUX
Matilda is not only 2021 French champion, she is also now the vice Junior World Champion!
NK – FOIL SURF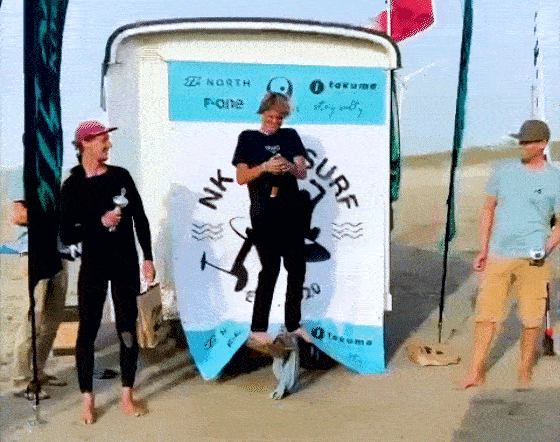 F-ONE ON THE NK FOIL SURF PODIUM
A 100% F-ONE podium for this surf foil event in the Netherlands!
Chucho Nonnot took first place followed by Jelle Stoop and Tobias van Tellingen!
GWA – FRENCH NATIONALS
RACE JUNIOR
NOÉ CUYALA &
HECTOR GIRAUDIER
Noé Cuyala took second place followed by Hector Giraudier!
RACE SENIOR
HUGO MARIN
Intense battles between the seniors where Hugo Marin came second 0.2 pts after the first rider.
FREESTYLE JUNIOR
NOE CUYALA
12-year-old Noé came third in the Junior Freestyle, while young 11-year-old Ezio Bastiannelli finished 4th.
FREESTYLE SENIOR
MAXIME CHABLOZ
& HUGO MARIN

Maxime Chabloz landed textbooks backflips on the flat waters of St Pierre la Mer took the win of this event while local F-ONE ambassador Hugo came in second!