Get ready for summer!
Our new Spring/Summer Boardshorts are available in stores now! Make the most of the first warm days of spring with our premium collection. USA – Buy Online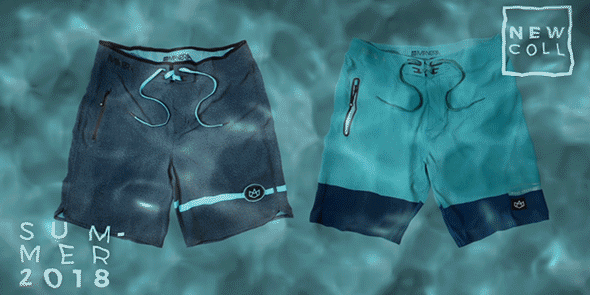 HAAPITI – "style on land"
Spring / Summer Collection
The HAAPITI's have a sexy everyday style but don't sacrifice in the performance department.
It uses a performing 4-way stretch fabric and the material repels water like a charm.
Good to be worn both in and out of the water.
Available in sizes: 28 / 29 / 30 / 31 / 32 / 34 / 36
Length: 20″

SQUAREFLEX – "performance on water"
Spring / Summer Collection
The SQUARE-FLEX is our most technical board short with core features; light weight, excellent flex, water-repelling surface, comfort and durability.
It is built to be forgotten on water and to dry fast while on land.
Available in sizes: 28 / 29 / 30 / 31 / 32 / 34 / 36
Length: 20″

Resources:
→ 2018 Manera Catalog
→ Buy Online – Manera Square Flex
→ Buy Online – Manera Haapiti