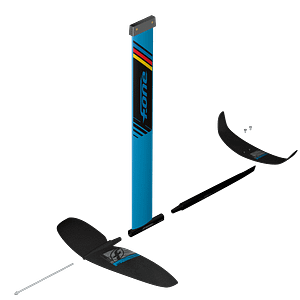 The IC6 Technology enables to mix carbon fibers with an injected base material to reach a unique blend of characteristics, combining the strength of carbon fibers with a bombproof base material. The IC6 Technology offers great resistance and stiffness with extreme durability.
A very user-friendly package with maximum fun potential… for only $899. Paired with a F-One 51 or 49 Foilboard, you can get a F-One foil package for $1599.
Equipped with the new IC6 injected carbon 850 front wing and fuselage, offering:
early and super smooth take-off
impressive control and maneuverability
the speed range that anyone should expect from a versatile foil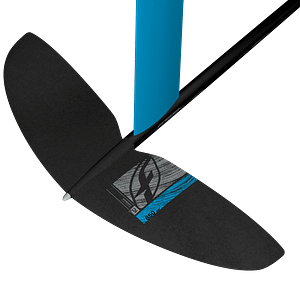 Built to resist:
IC6 wing and mast =  resistance and stiffness with extreme durability
100% aluminum mast, including mast foot
IC6 stabilizer, same as our hybrid but with IC6 material
100% aluminum fuselage
All FCD connectors are now 100% aluminum, precisely machined for a perfect fit and easy assembling/disassembling
Available in 2 setups:
65cm mast : for schools, new comers or improve your tricks with more ease
90cm mast : your best friend for many years
Upgradable and compatible with F-one foil range
Wathever your style and level, you can upgrade it with any of our carbon wings, masts, fuselage from any size/lengths. Switch as you wish !