SURF & SUP
ROCKET AIR FOIL BOARDS
F-ONE inflatable ROCKET AIR board are very accessible and convenient to start-off surf foiling.
They offer great flying capabilities as well as the versatility you need.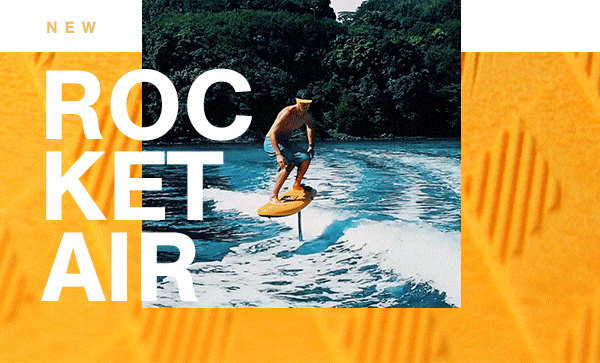 Having a lightweight construction, the ROCKET AIR SURF offers an easy take-off and a very stable flying experience. They are developed following the same sizes & outlines as the rigid boards, the foil position is the same for a perfect balance.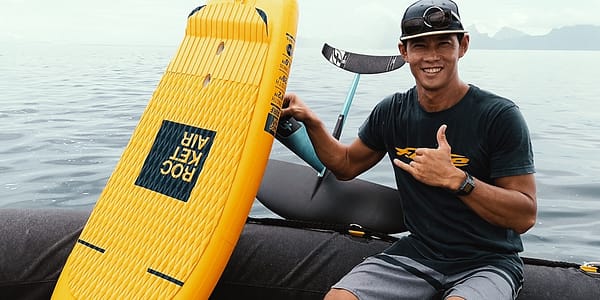 Featuring three Surf sizes from 4'2 up to 5'8 and three SUP sizes from 6'11 to 7'11, these boards offer a lot of volume in a very compact shape for an improved flying potential. They are equipped with a Tuttle box and a full deck pad.
Built with a high quality drop-stitch material, the ROCKET AIR boars are inflated in a few minutes. They can be stored into a small bag to be easily brought on your next adventure.
TECHNOLOGIES
EASY TO STORE AND CARRY when deflated
DROP STITCH TECHNOLOGY is light & stiff
DURABLE AND SAFE MATERIAL makes it convenient on a boat
MORE VOLUME allows an easy & early take off
Rocket Air SUP Sizes: 6'11 x 28″ – 136 L, 7'6 x 30″ – 168 L, 7'11 x 31″ – 185 L
Rocket Air SURF Sizes: 4'2 x 20″ – 51 L, 5'0 x 21″ – 65 L, 5'8 x 22″ – 75 L