By separating the functions of "effort management" and "comfort", the HALO adapts perfectly to your body type and your movements, while offering unparalleled support.
New Color: Stormy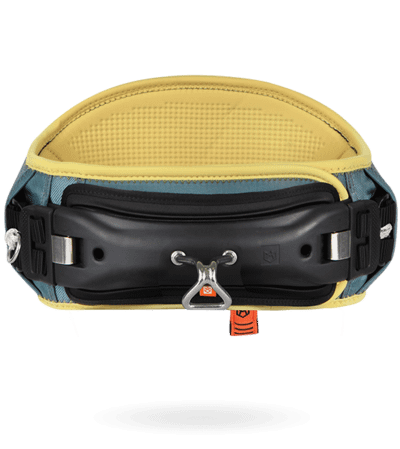 Our Research and Development approach is to create the best possible product, so we have sought to use the advantages of the two current technologies while eliminating their faults. This is how the "Adaptive Shell" was born.
This patented technology is made up of two main parts: The Adaptive skin and the Hardshell.
The Adaptive skin is a support skin made of a flexible material providing the user maximum adaptability and freedom of movement. It is directly in contact with the body; its function is to provide comfort.
The Hardshell is a rigid arc; it prevents the harness from bending and thus compressing the user's body under the strong pressure of the kite.
It is not in contact with the user nor with the back of the Adaptive skin; its function is to manage the mechanical pressure that the harness receives.