The last thing you want when you are pumping through the swell or carving through a wave is for your leash to get tangled in your feet. Likewise, when you are winging, you do not want to have to worry about your wrist or ankle leash getting twisted up while gybing.
Today, we are happy to offer you solutions to these twists and tangles with our new Manera Foil Leash and Leash Belt.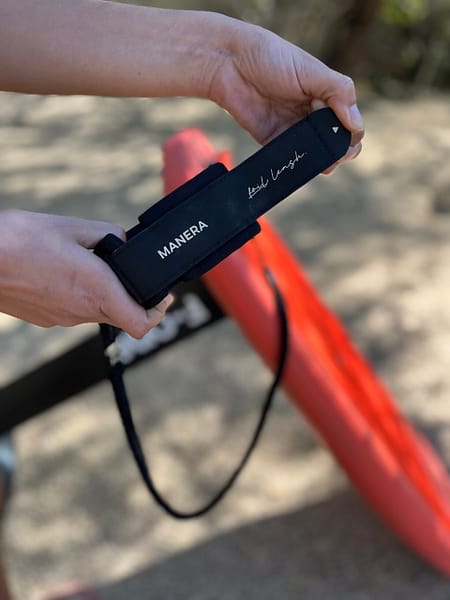 The Foil Leash
The Foil Leash comes in two sizes: 4'5 and 5'5. The highlight of this new accessory is its simplicity. With no added metal parts or swivels and a short length, the leash stays light and avoids touching the water or getting caught in your stab. The result is a smoother ride without getting tangled in your own leash, all while provide the safety of remaining connected to your gear should you take a tumble.
The Leash Belt
The Leash Belt comes in sizes S, M and L. This is an ideal addition to your wing accessories. With multiple attachment points, you can connect your wing leash, your board leash, or both to this belt. It has a strong construction, which will come in handy as we are working on an optional front hook so that it can double as a wing harness. Stay Tuned!