Manawa 10'6″ ASC Board
New molded Manawa 10'6 ASC Stand up paddle board is HERE! The new color scheme looks great and we will offer an exclusive package with a free Manera ankle leash & F-One Taapuna aluminum paddle creating an amazingly affordable package deal. Make this your first, learn more on what is included below.

The 10'6″ MANAWA which benefits from the AIR SHIELD COMPOSITE technology is built around a light core made of EPS foam injected into a specific mold carved to its own shape.
This core is then laminated with fiberglass and epoxy resin into another mold and wrapped inside a protective shield skin made of a high quality topsheet layer. A carbon reinforcement patch has been added in the standing area to strengthen the deck while keeping weight to a minimum.
Thanks to its production technology the 10'6'' MANAWA A.S.C. is really light, responsive and extremely durable. Its new construction adds to the well known qualities of the MANAWA shapes to make this board stable, versatile and accessible to anyone!
Size: 10'6'' x 33"
Dimensions: 320 X 84 CM
Volume: 196 L
Weight: 12.5 KG*
*indicative value, subject to small variations due to the custom manufacturing process.
2016 TAAPUNA Aluminum Paddle
This is the perfect start to a long lasting love for stand up paddle boarding. The Aluminum light weight paddle has an adjustable height enabling proper fitment to just about any rider. Light weight, durable, and ready to take whatever you have to throw its way, try out a Taapuna paddle today.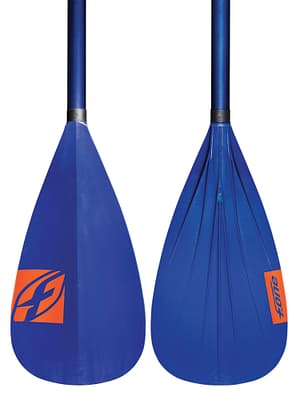 A major 2016 novelty, the TAAPUNA range is introduced to offer a versatile paddle that will fit all types of use, from casual to intense.
Available as 2 or 3 parts adjustable, the shaft comes with a robust aluminum construction for maximum sturdiness or with a 50% carbon construction for a lighter weight and a more comfortable flex for less fatigue. The hybrid, fiber reinforced blade features an innovative shape and is simply rock solid with a superior durability. Its shape is well balanced and very stable to make your paddling more efficient and easier. The TAAPUNA paddles are perfect to make your first steps into SUP and paddling.
Specifications for Aluminum:
Aluminum – 40X20.5cm , 589cm 2 / 91 sq. in 930 g* 29 mm 2 sections
Aluminum – 40X20.5cm , 589cm 2 / 91 sq. in 940 g* 29 mm 3 sections
HANDLE : Nylon
SHAFT : Anodized aluminium / Adjustable / Lenght of the 3 sections model dismantled: 90 cm
BLADE : Nylon, fiber reinforced
Manera Leash 8mm x 9'/10′
The 2016 Manera Leash is the perfect addition to this package. Feel safe while stand up paddling whether in the surf break, or in the intercostal waterways, know that your board is secure and not getting away from you. The leash is intended to secure the SUP to the rider by the high quality 10' cord for safety. Featuring double swivel connections and an ultra-high end neoprene strap, the 2016 Manera leash is ready for whatever you have to throw its way.
100% Full-matched colors
Tested and re-tested in heavy conditions
Made for Kitesurf , SUP and Surf
Double Swivel
Strap padded with high-end neoprene
A 0.5mm foam is built into the strap for more comfort
Key pocket