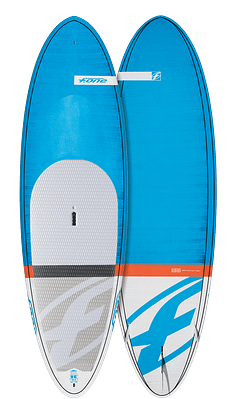 2017 F-One MANAWA
The Manawa line has been designed to offer the most stable, versatile and accessible boards. All the shapes feature generous volume and width to make the boards super easy. Ideal for your afternoon cruise along the beach, on a river or a lake, these boards will also let you catch and surf your first waves.
The 4 boards of the range enable everyone to find its own fit in terms of volume/length ratio depending on the rider's weight and skills. Ideal for the beginners and intermediate riders, the MANAWA will follow you along your learning process. With their rounded outline and proven rocker line, they glide easily through the water and can surf smaller waves.
Available in two constructions, one with our beautiful looking and high quality Bamboo deck and the other manufactured using our ASC technology (Air Shield Composite). The 10'6 AIR SHIELD COMPOSITE technology makes the board light and responsive, yet extremely durable thanks to the outside protective shield skin.
Thanks to their great stability the MANAWA boards will guide you easily during your first surf sessions and will be very forgiving if any mistakes are made. When acquiring more skills, you will still be impressed by the responsiveness of these boards.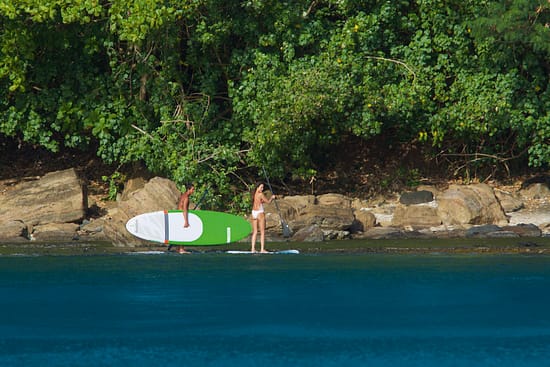 Available Sizes & Constructions
MANAWA – Bamboo Deck
– 9'0 x 31.5″
145 L
21.6 lbs
Fin Box Layout: 2 + 1 Central US Box with Furutes side fins
Comes with 7″ Center Fin and 2 x Futures F3 425
– 9'6 x 32.5″
160 L
23.4 lbs
Fin Box Layout: 2 + 1 Central US Box with Furutes side fins
Comes with 7″ Center Fin and 2 x Futures F3 425
– 10'0 x 33″
175 L
25.6 lbs
Fin Box Layout: 2 + 1 Central US Box with Furutes side fins
Comes with 8.5″ Center Fin and 2 x Futures F3 425
– 10'6 x 33″
196 L
27.6 lbs
Fin Box Layout: 2 + 1 Central US Box with Furutes side fins
Comes with 8.5″ Center Fin and 2 x Futures F3 425
MANAWA ASC – Air Shield Composite
– 10'6 x 33″
196 L
27.6 lbs
Fin Box Layout: 2 + 1 Central US Box with Furutes side fins
Comes with 8.5″ Center Fin and 2 x Futures F3 425