MARK YOUR CALENDARS!! The Florida Kite Racing League has set the date for the 2017 Fall Foil Regatta: November 3rd, 4th, & 5th 2017 in St. Petersburg, FL.
The Florida Kite Racing League (FKRL) was formed by sailors, for sailors. In the Fall of 2014, a group of riders decided the hydrofoil racing scene needed to grow some roots in the Tampa Bay area. Tampa Bay is one of our nation's prime locations for riding hydrofoils. Perfect riding conditions like warm, sunny weather, the shallow entries into sheltered lagoons (perfect for practicing tacking and jibes), the deep waters of Tampa Bay, and a pristine Gulf of Mexico coastline make hydrofoiling in our beautiful region a must!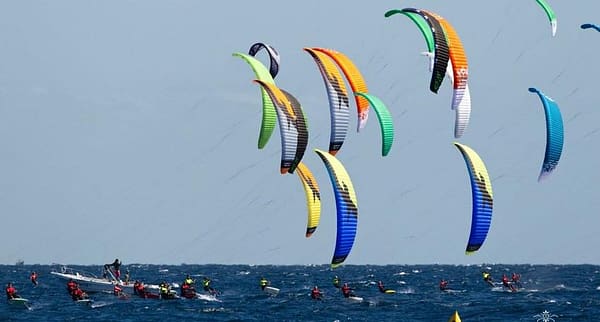 Twice a year, FKRL host one of the nation's largest Foil Regattas. With races in the Spring and in the Fall be sure to check our page for updates on the upcoming events.
Next Event: 2017 Fall Foil Regatta
November 3rd, 4th, & 5th 2017
St. Petersburg, FL
(More Information TBA)
Click here for more Spring Kite Foil Regatta information or visit
Elite Watersports
4100 34TH ST S ST PETERSBURG FL 33711
Phone: (727) 800-2202