Leave your mark, rider longer than ever before, and stand out on the water with F-ONE's 2023 twintip collection.
Our 2023 twintip collection features six models, ranging from the TRAX and TRAX HRD models, true staples in our range, to the WTF?!, our freestyle weapon, and the BIG ONE for beginners.
This year, four of our twintips got a makeover: the TRAX HRD LITE TECH, the TRAX, the ONE and the BIG ONE.
TRAX LITE TECH
Freestyle & Big Air
132 x 37 cm – 133 x 38 cm – 136 x 40.5 cm – 137 x 42 cm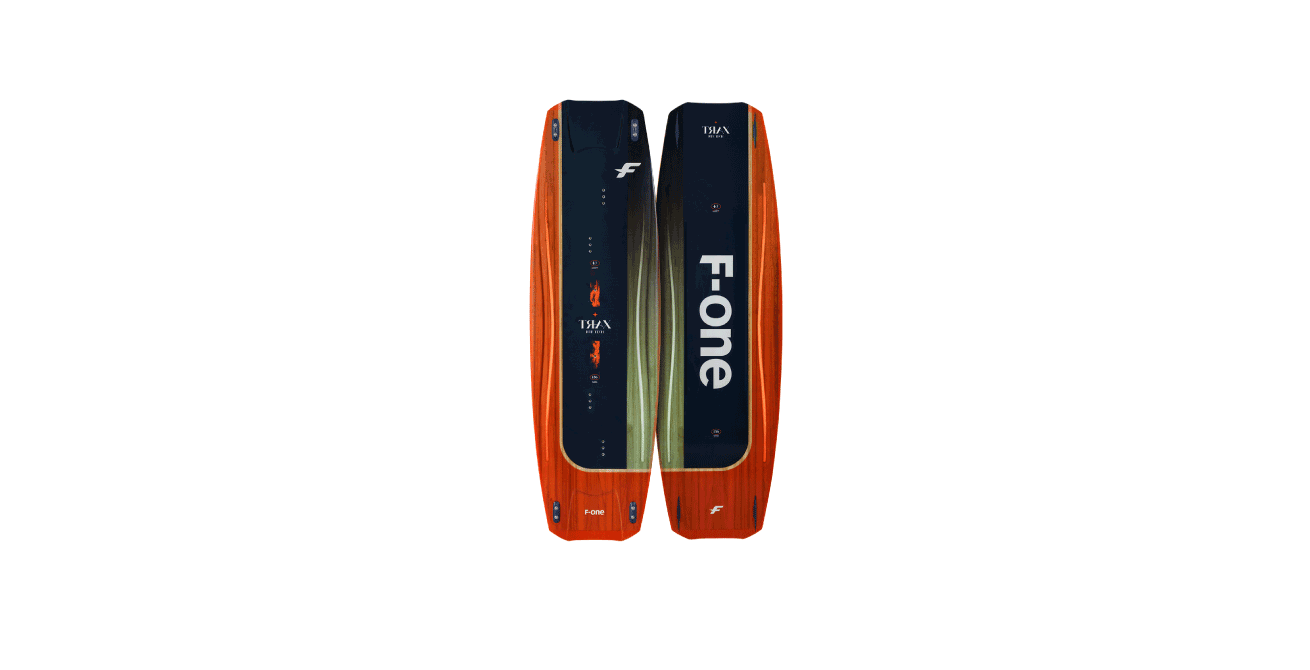 A staple as well as one of the most popular twintips on the market, the TRAX HRD LITE TECH is the ultimate freeride and freestyle board, offering a unique blend of comfort, performance, and ease of use. With its exclusive HRD Rail playing a significant role in its performance, this board is truly one of a kind. On top of it all, its highlighted Lite Tech feature will help you stand out from the crowd.
TRAX
Freeride / Freestyle
135 x 39 – 136 x 40.5 – 137 x 42 – 140×45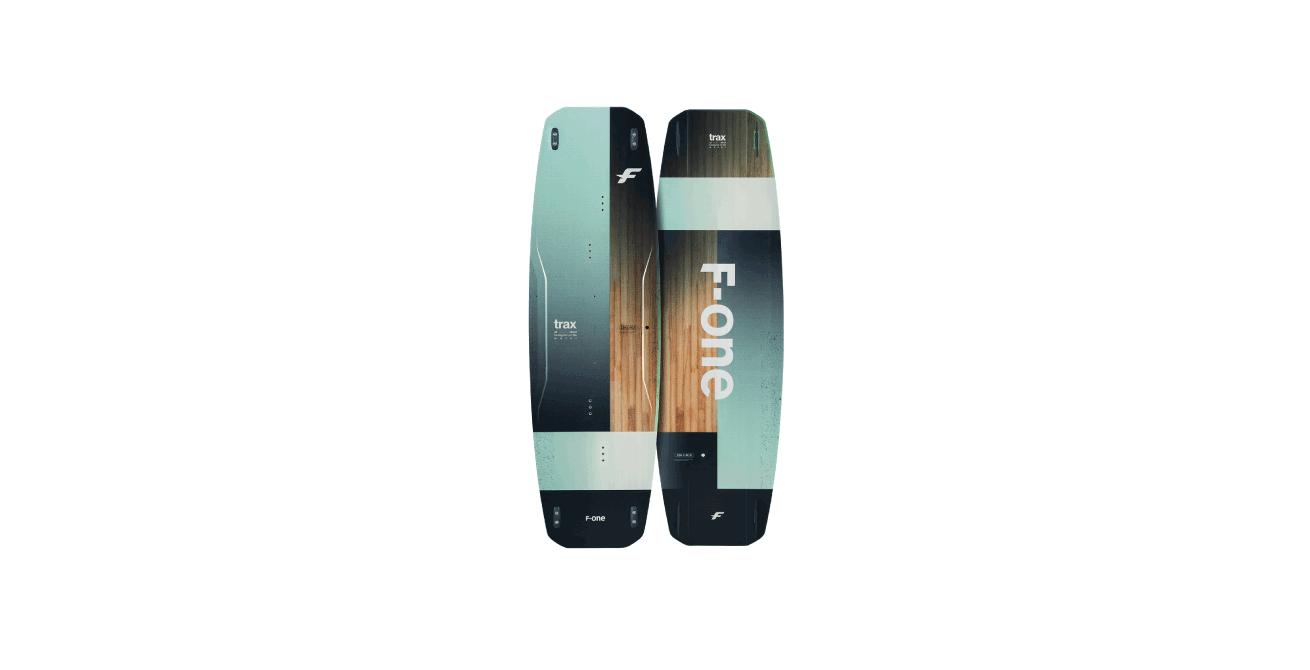 The TRAX is all about having fun on the water. Still based on its legendary heritage, this board continues to offer a unique blend of comfort, performance, and ease of use for the most incredible freeriding sessions.
ONE
Freeride / Light wind
138 x 40 cm – 140 x 42 cm – 148 x45 cm – 150 x 48 cm
Accessible and intuitive, the ONE is the perfect kiteboard for freeride and twintip beginners, as well as for fun sessions on light wind days.
BIG ONE
School / Light wind
160 x 45 cm – 164 x 48 cm
Discover the amazing world of riding in very light winds with the BIG ONE. With early planing abilities and a grippy footing, this board is incredibly stable and reliable so you can ride at any time in full confidence. The BIG ONE is fantastic for beginners or riders of a bigger stature, and those wanting a reliable low-wind platform for an easy twintip session.
Here is our full twintip range for 2023. Every model you love to ride is available.