2022 Surfboard Range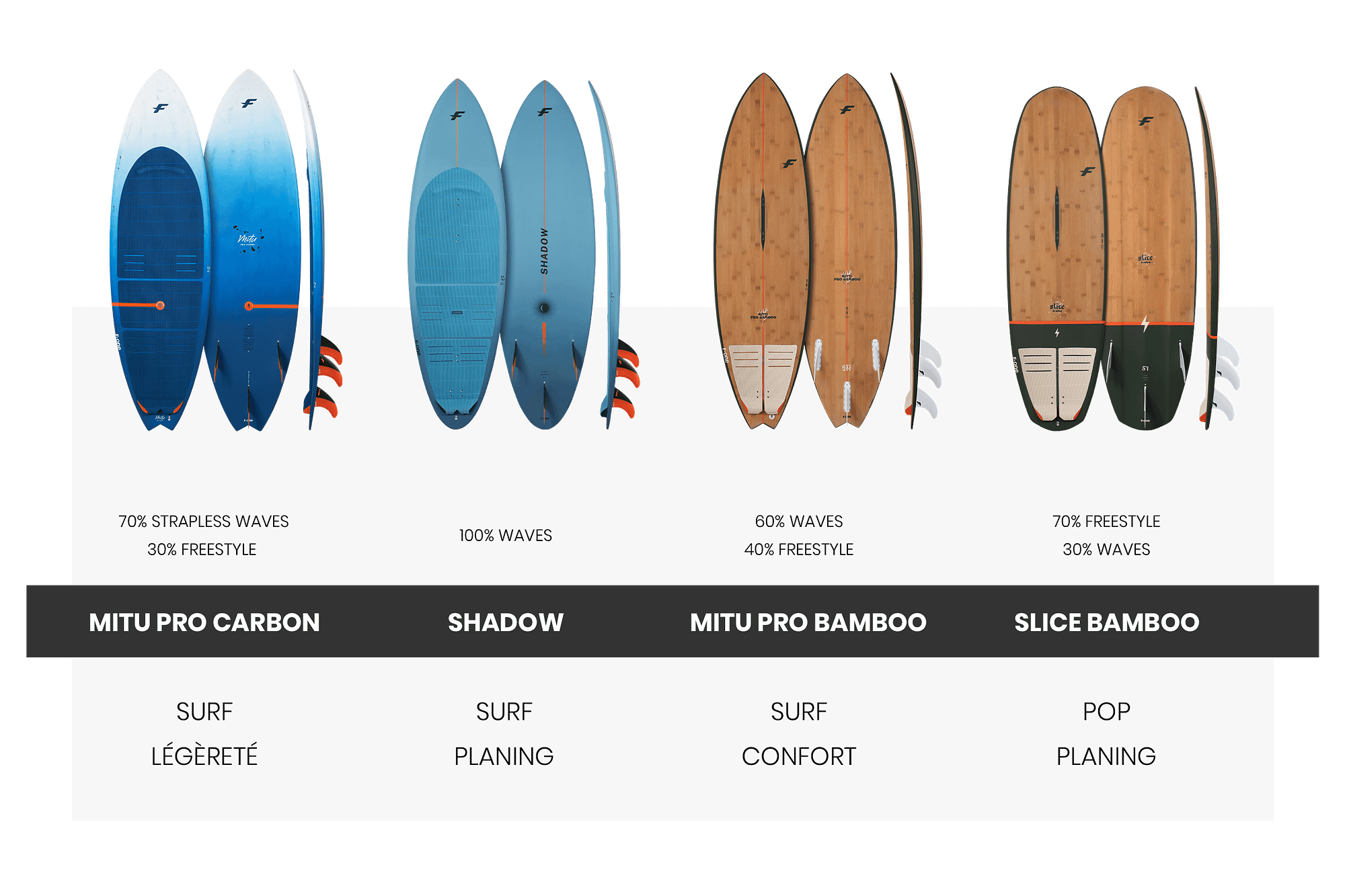 2022 Mitu Shape
2022 Shadow Shape
2022 Slice Shape
2022 Twintip Range
2022 Trax Carbon
Our 2022 Trax Carbon series sees a brand new graphic design.
Black shades associated with a colorful gradient illustrate the instant feeling of speed and performance the board offers.
Its unique construction with F-ONE HRD rails, full carbon layer and its super light top-sheet allow the board to weigh in at 2.2kg for 135cm and only 2.5kg for 140cm.
2022 WTF?! Range
After several years with a range split into distinct models, here is the WTF?! with only one graphic design.
With the same graphics on the WTF?! from 127 to 140cm, the freestylers will now have the same board from groms to pros.
Of course, each board has kept its characteristics:
The 127x37cm and 130x39cm are dedicated to the groms and are the perfect shape and sizes for the next generation of shredders.
The 136×40.5cm has a lighter construction to suit lighter riders.
The 138x42cm and the 140×42.5cm are the ultimate freestyle weapons to perform the most demanding tricks.