Held in Silvaplana, Switzerland, the second stop of the 2022 GWA Wingfoil World Tour was a huge success for the F-ONE team.
SURF-FREESTYLE MEN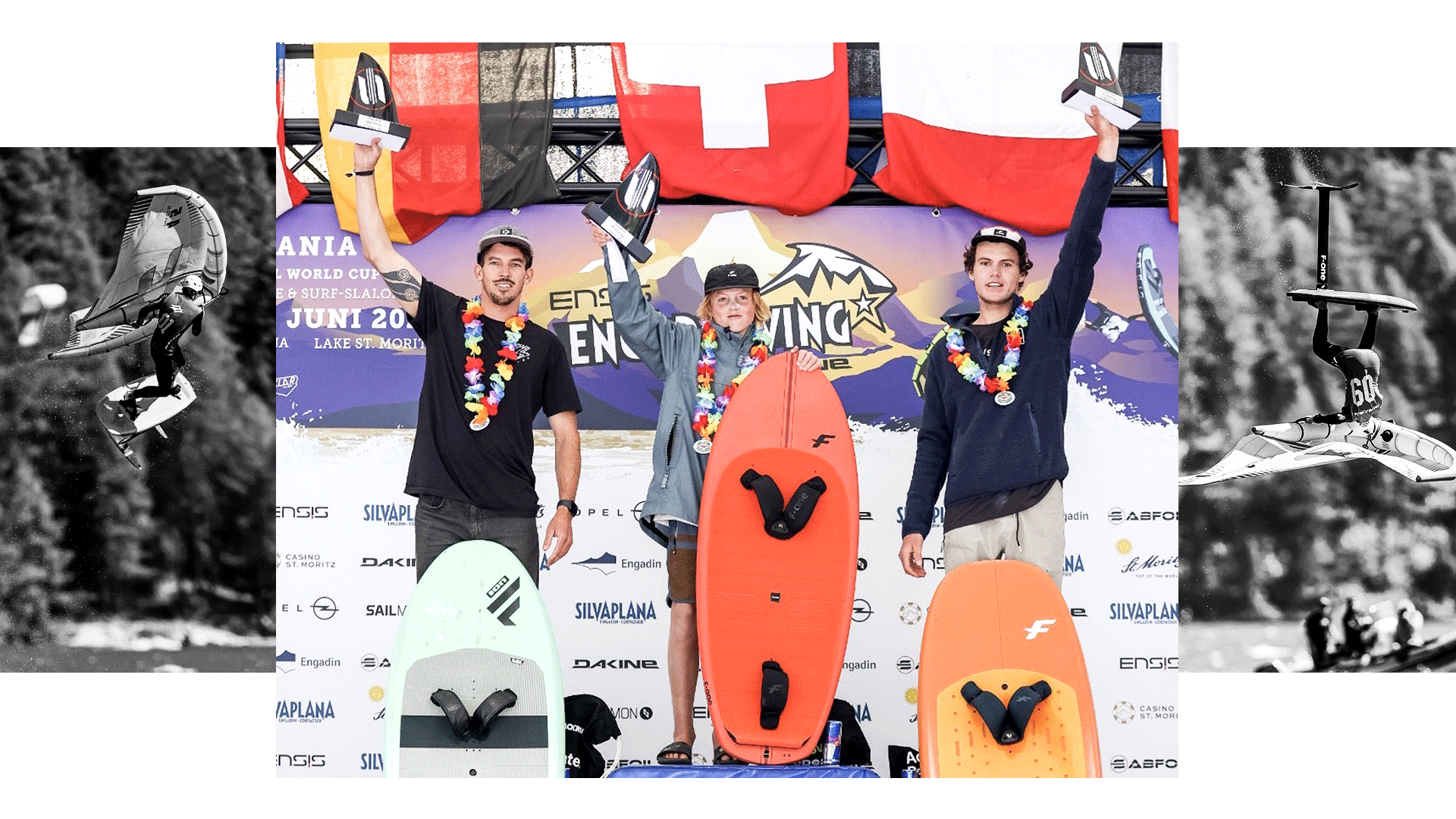 CHRISTOPHER MACDONALD & TITOUAN GALEA
Taking full advantage of the thermal wind of Silvaplana, 16-year-old Christopher MacDonald came away with the win in the men's surf-freestyle. His final was not one to be missed as he landed trick after trick and cruised to victory. With a score of 32.93, Christopher earned his first win on the GWA circuit, and undoubtedly the first of many!
SURF-SLALOM MEN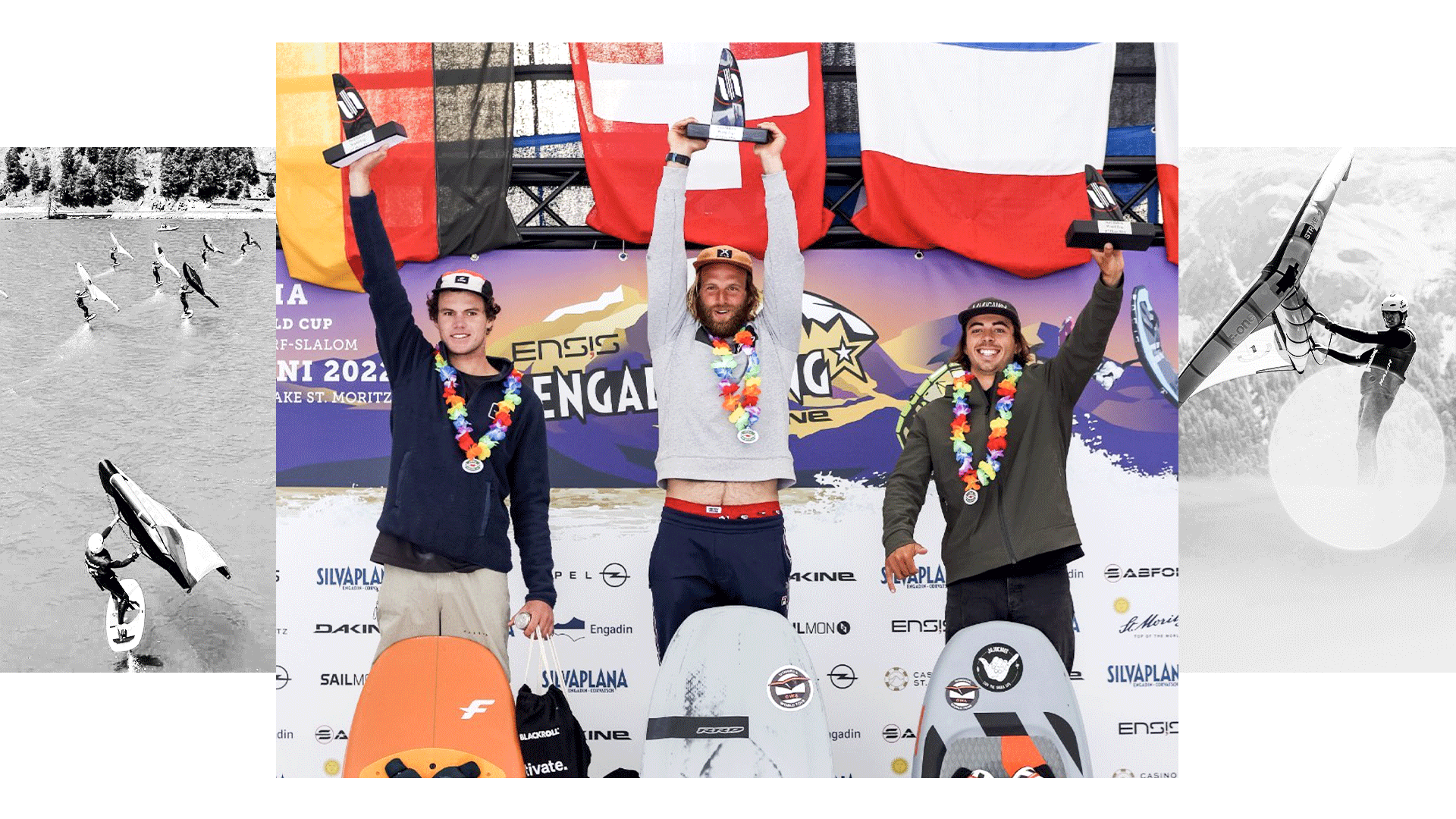 TITOUAN GALEA
Last year's reigning champion Titouan Galea finished third in surf-freestyle, and came back strong in the surf-slalom event to rank second.
SURF-SLALOM WOMEN
FLORA ARTZNER
On the women's side, Flora Artzner won her second title of the year in the surf-slalom event, making it back-to-back wins after the first leg Leucate. She once again displayed faultless racing and strategical choices to win nearly all heats.
SURF-FREESTYLE WOMEN
FLORA ARTZNER
She also repeated her result from the first GWA leg by finishing third in the surf-freestyle.
PUMP FOIL COMPETITION
TITOUAN GALEA & MAXIME CHABLOZ
On one day when the wind never showed up, the organization ran the first-ever pump foil competition. Each athlete had three start attempts, but once up and running, there was no going back! Once again, our riders delivered as Titouan got second and Maxime Chabloz finished third.
Don't miss our riders as they compete next in Lanzarote, Spain, from July 6 – 9.
Stay tuned for more!