The F-One Next Generation team had an awesome week in St Pierre la Mer, France during the penultimate GWA Wing World Cup Tour event during the last week of September.
The youth event has 3 age groups: U14, U16 and U19 and the F-One team was contending in all 3 categories. The strong tramontana, local offshore (and cold) wind, showed up during the first couple of days and made for some very entertaining slalom races.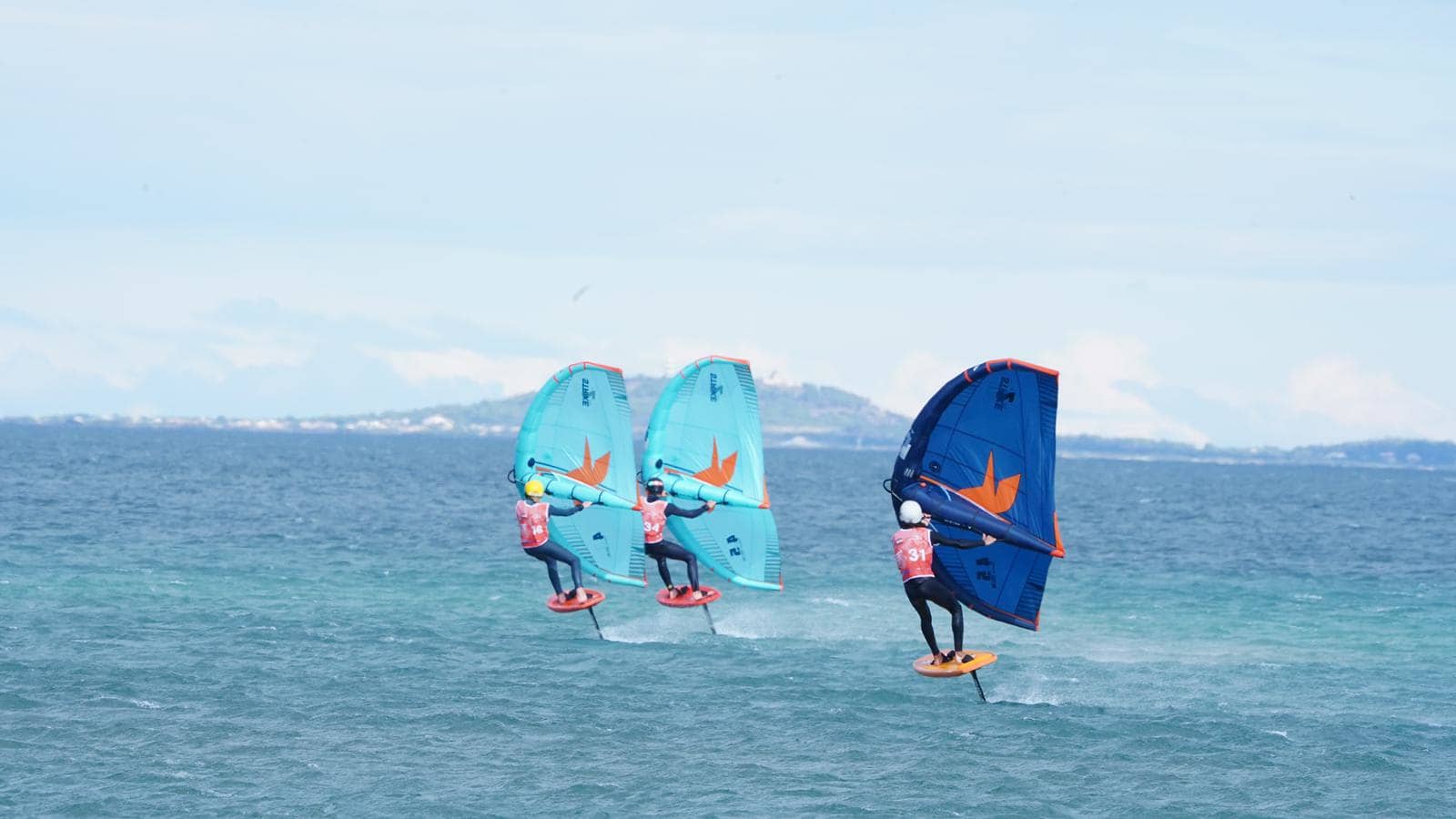 The US F-One team currently has three members on the F-One Next Generation team:
– Christopher MacDonald (16)
– Morgan Ostermann (15)
– Luca Vuillermet (13)

Christopher won the U19 Freestyle event in St Pierre and as a result was crowned 2022 Freestyle World Champion!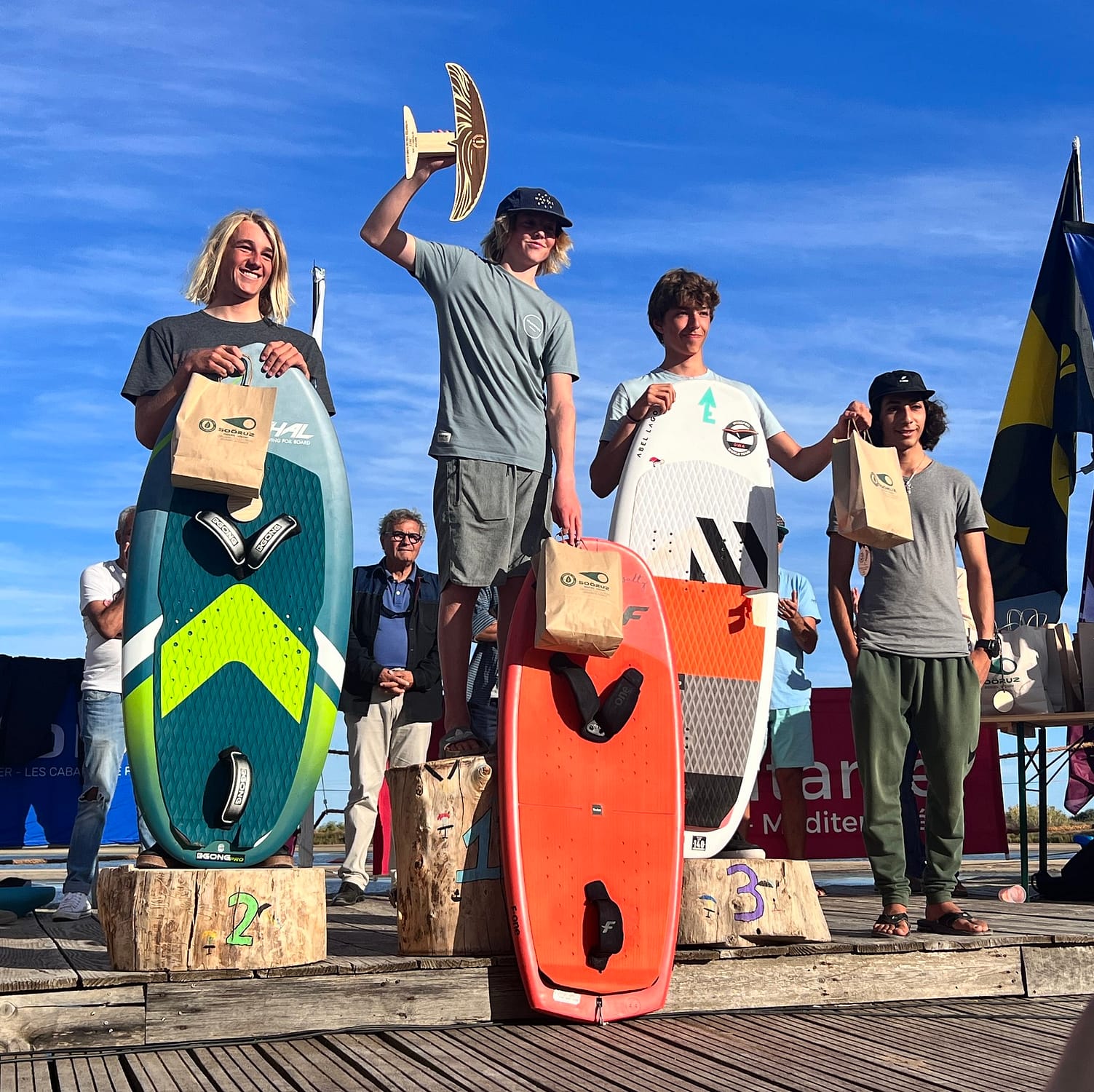 Luca won the slalom event, and both F-One teammates Ezio Bastianelli (from France) and Leon Schiel (from UK) rounded out the podium in style. With this result, Luca is the new 2022 Slalom World Champion! Bravo Luca and bravo to Ezio and Leon as well for a clean sweep off the slalom event.
Morgan finished on the podium of the slalom event, a first for him and a great progression since the Oliva, Spain event in June. Morgan's teammate Noe Cuyala took first place so it was 1st and 3rd for F-One!
In U19, F-One rider Hector Giraudier (from France) finished 3rd behind Petros Kontarinis (from Greece) while Christopher finished 4th, so great results again in slalom.
In freestyle, unfortunately the U16 could not compete as the wind did not cooperate. However, the U14 and U19 were able to compete although the wind conditions were not great.

In U14 freestyle, Ezio finished 3rd and Luca placed 2nd. Great results here too!
In U19, Christopher won the freestyle event against Malo Guesnole, a tight finish against a worthy opponent. Those two are clearly above the fray at the moment and they are pushing the sport higher and higher. Leewho, another F-One rider, finished 4th.

The F-One Next Generation team is a very diverse group or riders from all around the world and there is a beautiful spirit of camaraderie. We are all very proud of all of them!