For this third edition of the BANDIT S, the F-ONE design team has managed to deliver the perfect blend of surf and strapless freestyle components. Highly responsive, intuitive and capable of super drift, enjoy the easy to fly nature of the kite and its impeccable handling in all conditions! Mitu Monteiro shares his first impressions as well as what's new for the Bandit S3!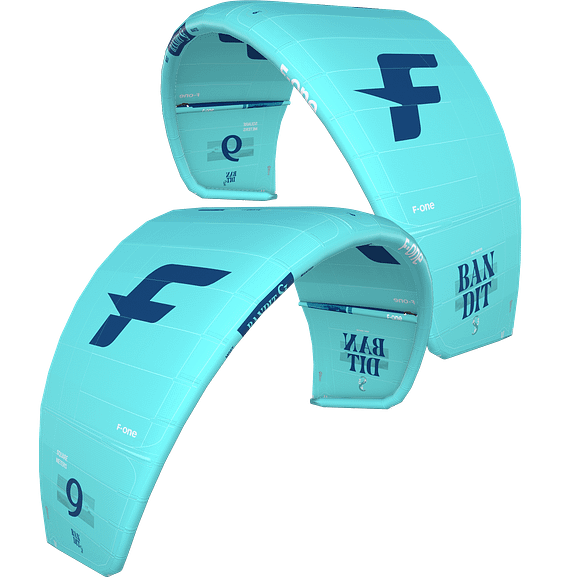 The true partner to the surfboard rider, the BANDIT S3 follows your every move. The BANDIT S3 offers fingertip control at all states of trim thanks to its incredibly balanced bar feel which is really comfortable on your arms.
Turning response when sheeted out has been increased, giving you more control over the kite's position almost at will. The kite's handling is precise and provides a more subtle ride as well as a constant connection with your board.
Power delivery is clean, and although quick, very intuitive in feel to adapt to.
Drifting is on point; your lines go a bit of slack and the BANDIT S3 only takes a second to retention and be ready for your next input, allowing you to keep your kite engaged at all time when surfing.
The leading edge has a new diameter, offering more control.
The new double vertical panel around the trailing edge offers a sleek profile for the most stable flight.
Enjoy the unique flowing nature of the BANDIT S3 which will allow you to draw lines and boost airs in total control.