May 5th-7th, 2017 on Florida's Gulf Coast at Pass-A-Grille Beach, west of Tampa Bay, was a weekend filled with good winds, beautiful weather and the FKRL Spring 2017 Foil Regatta, hosted by Elite Watersports and the Florida Kite Racing League(FKRL).
Friday started out with onshore wind in the 15-25 mph range and saw many of the racers getting in some practice runs while navigating through 2-3 feet of surf and and rolling seas, challenging conditions to say the least. The F-One & Manera team were there all day with the latest demo gear for kiteboarders to test ride throughout the day, and there were many takers on hand who always came back smiling after trying out the new 2017 products.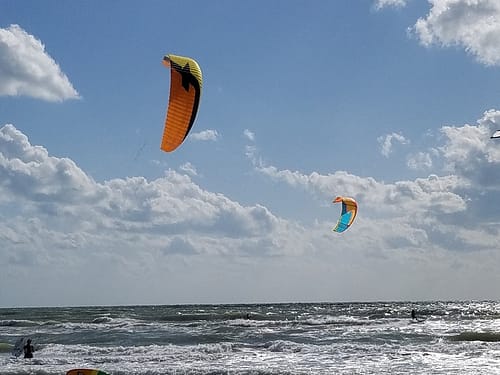 Saturday morning saw the second day begin with even bigger surf and seas, a rough and bumpy 3-4 feet with occasional larger sets, due to the strong winds from the night before which were gusting up to 55 mph. Fortunately the wind was 15-25 mph again for the rest of the day with a side-onshore flow, but the seas were so big that the crew of boats needed to run the races weren't able to go out into the unusually rough Gulf of Mexico. Although many people were still riding traditional kiteboards and some racers were still practicing, others found it extremely challenging to ride hydrofoil boards in such rough seas.
Sunday morning started out with a much calmer ocean, light side-onshore winds and a promising forecast. All of the 28 racers were gathered and ready after having gone through the captains meeting when the wind alsmost completely died. Luckily it started to build again and throuhgout the rest of the early afternoon allowing the league to run a total of 8 races. The F-One Diablo foil kite was clearly a favorite choice among the competitors while appearing multiple times in every race, and being used by half of the field in one race of 24 riders. The F-One and Manera team would like to thank Elite Watersports, Florida Kite Racing League, and all of those who participated and came out to show their support. Congratulations to all of the competitors for a job well done, the top 5 finishers are listed in order: Jacob Olivier, Kai Calder, Jon Modica, Aaron McClearnon, and Jason D'Agostino.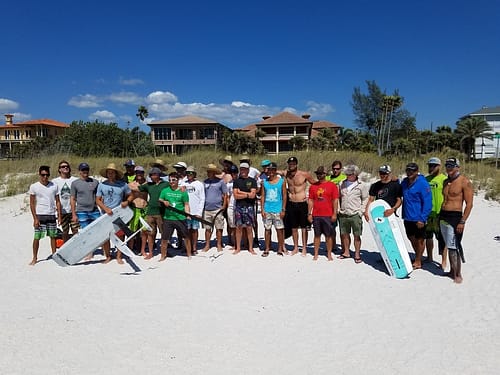 Race Results
1st Jacob Olivier
2nd Kai Calder
3rd Jon Modica
4th Aaron McClearnon
5th Jason D'Agostino
6th Raz Sayre
7th Val Smith
8th Vadim Polonsky
Click Here For Complete Results
Elite Watersports
4100 34TH Street S St. Petersburg FL 33711
Phone: (727) 800-2202