Event: 2015 Fly-Fest
Location: Santa Marianita, Manta, Ecuador

What an amazing action packed three day weekend in Santa Marianita, Ecuador for the 4th annual Fly-Fest Event and Contest. Music, Kitesurfing, and of course a giant party bring athletes, sponsors, and spectators from all over the globe together for the biggest Kite Festival in South America. F-ONE is a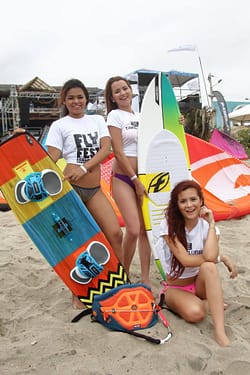 proud sponsor of Fly-Fest and we are super stoked to attend this event year after year!
GreenDot and OceanFreaks Kite Shop and School are an official F-ONE and Manera Dealer in South America. This is a one of a kind location and is a must visit if you ever find yourself in Ecuador. These guys are growing kitesurfing immensely in their area, it's awesome to see the amount of energy and growth this event has created in this unique destination. Just a couple years into having this annual contest it has doubled if not tripled in size. We look forward to next year and can't want to what Fly-Fest 2016 will bring.
Huge thank you to Davo Hidalgo, and Stefano Aliatis for making this event a huge success, and of course thank you to Julio Hinojosa and OceanFreaks for the wonderful pictures! Learn more about Fly-Fest Ecuador at Fly-Fest.com, until next year enjoy the photos below.
Follow Green-Dot EC, and OceanFreaks Kite School on Facebook today!