Saturday, February 25th 2017, will be the First Annual Elite Big Air Classic, paired with a WOO Competition for the highest jump! In addition, the CKA (Collegiate Kiteboarding Association) will run their Regional Freestyle Competition. Two separate events packed into one rad location! F-One and Manera are proud sponsors of both events, and you will have a chance to win F-One & Manera swag for prizes! Harnesses, T-shirts, Board…
Elite Watersports' in St Petersburg, a certified F-One and Manera dealer, is an awesome Kite Shop and School with an exceptional local following. This is going to be a great event and you do not want to miss it. Whether you're a competitor or a spectator, it will be an event worth attending.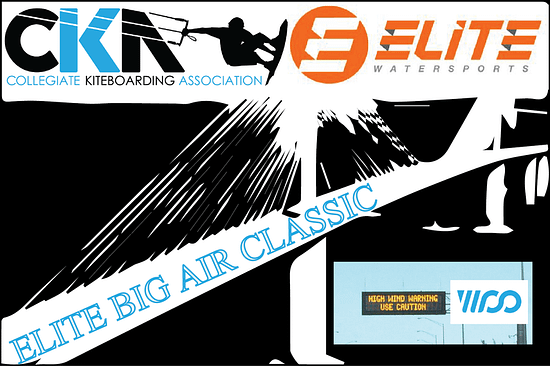 Elite Watersports' Big Air Classic
This event is focused on "Big Air" boosting. The competitors will be divided into three divisions (listed below) and will be separated into heats. After each heat, the top riders will progress into the next bracket level until the final round where the best riders, who have had the best boost throughout each heat, will compete. There will be a winner from each division.
DIVISIONS*
Junior (age 20 and under), Amateur (age 21 and up) and Pro.
*Our focus here is to bring the Tampa Bay Kiteboarding Community together for a day of healthy competition. Please be honest in the category you compete in, as to give fair opportunity to all.
PRIZES will include CA$H MONEY, SWAG and BRAGGING RIGHTS. Prizes will be awarded to the First Place 'Elite Big Air Champs' of each division.
ENTRY FEE – $20.00 to compete, MUST register by Friday, February 24th by 7:00pm.
To register, please contact Elite Watersports (727) 800-2202, Aaron McClearnon (727) 510-2166, Ryan Druyor (727) 692-7272 OR visit the Facebook events page.
We will provide 48-hour notice if the event must be rescheduled; we need at least 20 knots to have successful boosting conditions. So, do your wind dance!

CKA Regionals
Entry is $20.00 and rider must be within the High School/Collegiate age range to compete. Competitors will be divided into heats and judged on their Freestyle kite skills. All levels welcomed as there will be different divisions.Great Prizes Going to Top Riders!!
Enter CKA Regionals, Saturday, February 25th, 2017
TIME: TBA (Wind dependent)
LOCATION: North Skyway (East or West TBA)
More Information Available at EliteWatersports.com