Check out the 2016 F-One SUP collection! The R&D has worked hard to improve upon last year collection. You will find updated shapes, new products, new graphics, new construction, etc… there is no doubt you will find a board and/or a paddle that will suit you, we guarantee it !
CATALOG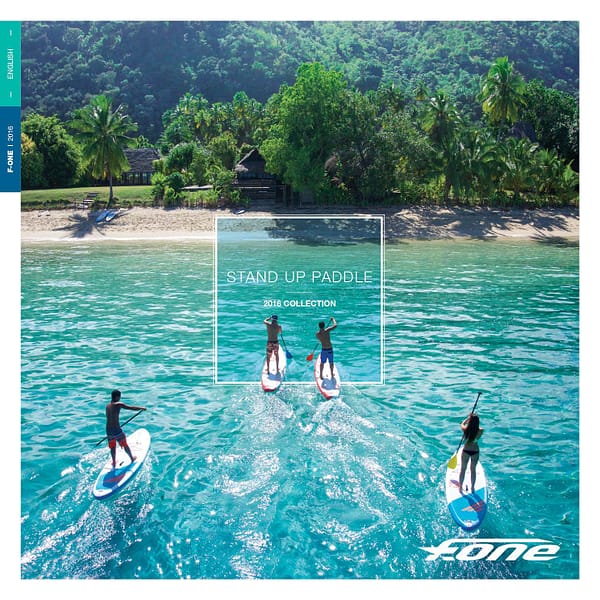 BOARDS
INFLATABLE: This year's novelty is our range of inflatable boards: the MATIRA! No more troubles to transport and store your board all year round; once packed up in its bag, it can be easily transported and stored in minimal space. This is the perfect board for people who travel, families and children. Two constructions have been developed to meet your expectations: the LIGHTWEIGHT SERIES MATIRA (LW Series) lighter and maneuverable and the SUPERSTIFF SERIES MATIRA (S2 series) which are reinforced for rigidity and impact resistance. 12 models are available to offer all the versatility and performances you need.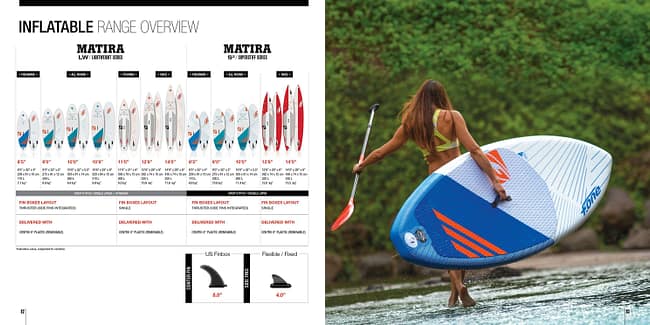 ALL-AROUND: With regards to the MANAWA series, these boards are ready for anything. Able to perform in the waves and  perfect for cruising, you will love their versatility and accessibility. The ASC MANAWA available in 10'6 " benefits of the Air Shield Composite technology, which makes it very light, dynamic and extremely durable.
SURFING: The ranges of waves' boards MADEIRO and ANAKAO have also been at the heart of the development and you will inevitably find a board that will fit your size as well as your riding style.
Poenaiki Raioha, F-One team rider from Tahiti recently won his very first world tour pro event in Huntington, and climbed on the podium of the tour itself, finishing 3rd. This is the great accomplishment given the level of the opposition with such riders as Kai Lenny, Sean Poynter, Zane Schweitzer, Caio Vaz… battling it out.  Poe has a great future and we are stoked to have such a phenom in our team to promote the quality and the performance of our boards, and help with the design of our wave boards
RACING: The RACE board range was also given a new lift with new shapes for the RACE 11′  model as well as for the RACE PRO 12'6 and 14′. These boards combine high performance, versatility and aesthetics to offer you maximum pleasure and performance on the water.
PRONE
We also decided to offer a new board: the PRONE PADDLE BOARD. Resulting from our collaboration with the top paddling athlete Ludovic DULOU, the 12'0'' PRONE PADDLE BOARD has already proved itself on the best events worldwide. Ludo won in his class at the Molokai to Oahu and finished 7th overall this past summer.
PADDLES
As for the paddles, 3 ranges (TAAPUNA, PEAK and BATTLE) are available with a total of 25 different models to make sure that you will find a paddle that fits your style. This year, new blade shapes have been introduced on almost all the paddles! They feature a V DOUBLE CONCAVE section shape which enhances significantly the lateral stability while the blade is in the water. They provide better support during stroke which makes it easier and reduces fatigue. In 2016, we introduced the TAAPUNA series which are available in aluminum or 50% carbon shafts and comes in 2 or 3 adjustable parts to fit your needs. These will be perfect to make your first steps on a SUP Board. The PEAK series is made for surfing / all around and comes with 20%, 70% and 100% carbon shafts. Finally, the BATTLE, available in 70% and 100% carbon, is the weapon you need for racing and touring.
With this complete collection of wave and race boards as well as paddles, it is only up to you to grab and get the best gear to enjoy the conditions around you!
SHOP