Date: March 6th, 2016
Location: 76th & Collins Ave. Miami Beach
Contact: TKS Miami (305) 397-8282
Website: tksmiami.com
The East Coast Demo Team will be at TKS Miami Watersports this Sunday March 6th, 2016! Let's keep our fingers crossed for some good conditions, whether it be wind or waves.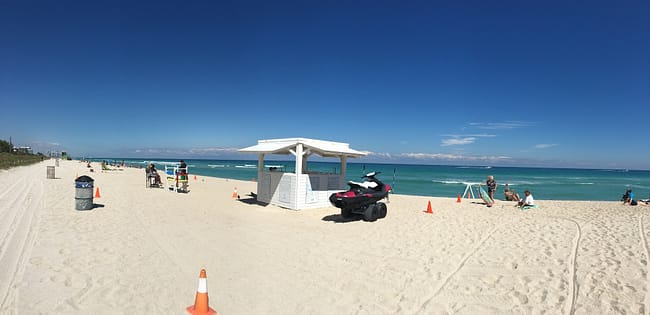 Starting at 10am Sunday March 6th, the F-ONE Demo with TKS Miami begins! We will have Stand Up Paddle Boards; 12'6 RACE, Manawa 10'6, and a few choice Madeiro models. Also available to demo will be the 9th edition of the Bandit kite, Diablo ram air foil kite, freeride hydrofoil, twintip kiteboards, surfs, Manera Exo Harnesses and more! You do not want to miss this, come down to 76th and Collins Avenue TKS Miami Beach Hut location this Sunday at 10am! Parking available right in front of the beach, please contact TKS Miami for any further details, looking forward to seeing everyone there.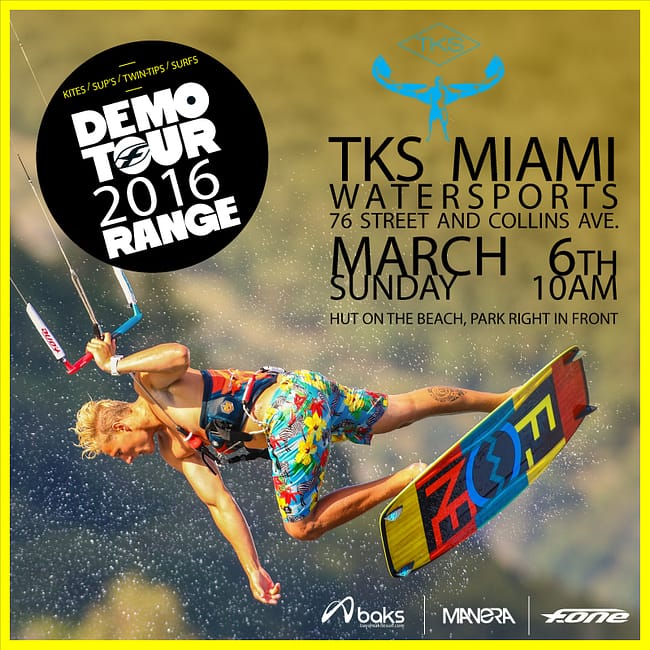 Presented by TKS Miami Watersports
Shop Address: 1784 West Ave Bay 6&7
Miami Beach FL 33139
(305) 397-8282