Open 7 Days a Week from 9am – 7pm
We would like to welcome Rob Cavallo, owner of the Truckee Sports Exchange on board as our newest F-ONE retailer in North Lake Tahoe! Check out Truckee-Tahoe's largest selections of paddleboards including F-ONE Race Series and all around boards. Give them a call today! They have demo boards available .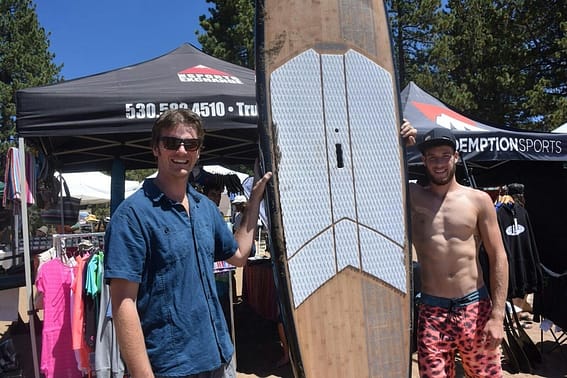 Rob Cavallo (left), owner of The Sports Exchange with Arthur Daniel, F-One rider and winner of the 2014 Tahoe Nalu Event!
Arthur slicing through the pure water of beautiful Tahoe!
10095 West River Street
Truckee, CA, 96161
phone: 530.582.4510
fax: 530.582.4163