EOS Surf Shop – eossurf.com – our F-One and Manera Kite, SUP, Foil & Accessories Dealer in Sheboygan, Wisconsin.
EOS was recently featured in "Think-Make-Happen In Wisconsin" News with this great clip showcasing their local scene. If ever in the area we recommend you stop by and have a look at EOS Surf's beautiful location.
EOS has our most popular F-One Demo gear available to test including kite and foil, if an avid kiter in the area stop in to have a look at our products.
Wisconsin Stories: Surfing in Sheboygan with EOS Surf – Video Link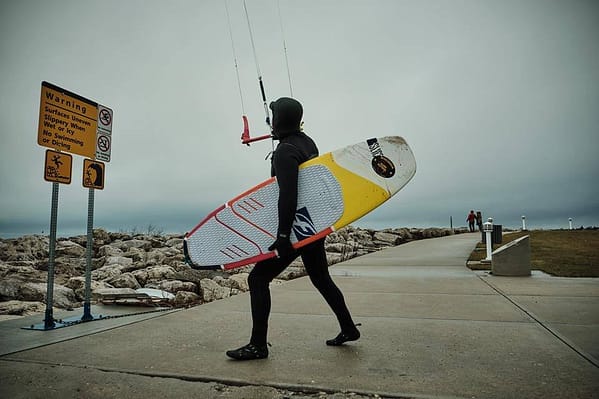 EOS Surf Located in Downtown Sheboygan
510 N. 8th St.
Sheboygan, WI 53091
United States
Phone: +1 (920)-208-SURF
Message us on Facebook or Instagram! EOS Surf Shop