We are stoked to announce that Covewater (located in Santa Cruz, CA) decided recently to add F-One and Manera in their brand lineup. Covewater is a well established and respected retailer in the area. The entire staff is very passionate and they are extremely knowledgeable about SUP. Make sure to contact them when you find yourself in the area in needs of a new board, a paddle, accessories, etc… We took the opportunity and asked OG some basic questions about Covewater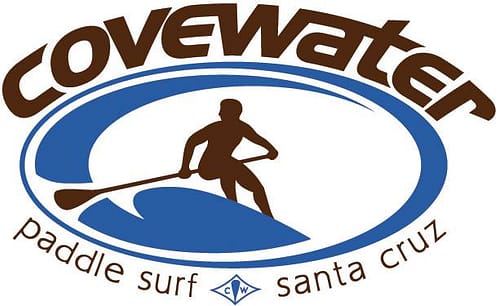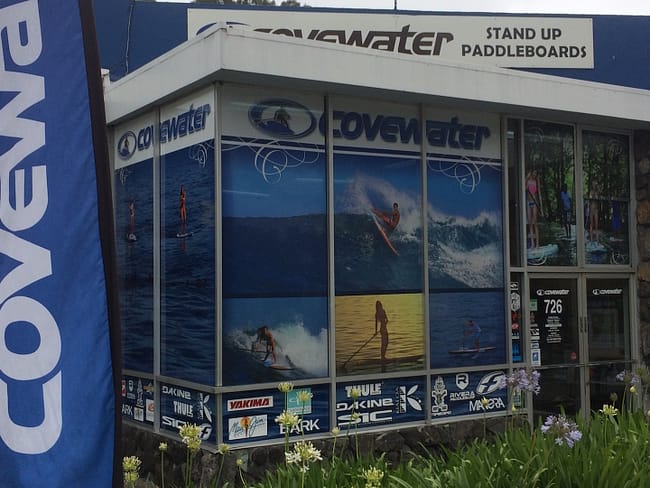 Address shop: 726 Water Street Santa Cruz, CA 95060
Covewater Team: 
Owner: Olivier Guincetre aka -OG-

Shop manager: Keith Mcconnaughay
General Manager: Meggan Wenbourne
What got you into the SUP business? 
My passion for the ocean and the sport that gave me so much since I started. I come from the bicycle industry that has similar and useful aspects for this new venture. I always liked to share my passion, and now it is a real satisfaction to put people on boards and seeing them stoked!
Is SUP your main business or you are also involved in other watersports?
Covewater Stand Paddle Surf is mostly focus on stand up paddleboarding but we also offer a large selection of products for outrigger paddlers and prone paddlers. 
Santa Cruz provides to every watersport enthusiast a huge playground and we try to have all the fun toys available. We have over 100 sup boards in the shop. We offer demo boards and regular rental boards. We also rent kayaks, boogie boards and surfboards.
Kitesurfing is also growing significantly in the area. We are aware that there is a market and as a F-One dealer, the shop will have the best. Although this is not a priority at the moment, we are thinking about it for the future. In the meantime, every kiter is more than welcome to come to the shop and we can order them any F-One Kiteboarding product they want.
What is your most memorable memory of SUP?
Last year I went on a birthday trip with my girlfriend in Tahoe. We took 2 F-One Matira inflatables and we explored Lake Tahoe for 3 days. It was the best touring adventure experience on a sup. So much fun to carry the boards in a back pack and going to secret launch spots where the beauty of Tahoe si all around you. One day we even went paddling a white water river where we both enjoyed our inflatable sup. The current was not too strong but still plenty of speed and a lot fun to move forward without paddling too much…
What are your favorite local spots?
Santa Cruz is a surf city so I rather go a little bit off town where it's less crowded. Davenport is my favorite spot. This is where I surfed some of my biggest waves. It's 10 minutes North of Santa Cruz. In Davenport I can find myself with only a couple sup buddies around. Just a few weeks ago I was out there with my friend Jeff. He saw a dorsal fin as big as a third of his board so believe me, that day we got out quickly and nobody was surfing for a few days… The spot can be intimating sometimes. That's the spot where you better know your limit and have a good leash. It is very exposed with a lot of current and if you loose the board it goes straight to the cliff…
What is your favorite local restaurant / bar after a SUP session?
Pono, Hawaiian restaurant down town Santa Cruz. It's a cool place with a unique vibe that makes you could think you are on the main island. The owner Timmy is an Hawaiian surfer and a very friendly SUPer. 
Why did you choose to carry F-One and Manera?
I've know the brand since they started their sup range. Back then I really noticed the quality of the boards and after trying a few models  I definitely wanted one. Shortly after, I asked if they would be interested to have a local rider in Santa Cruz and I had a chance to become one of their ambassador since 2010. Now my relationship has changed as a shop owner but my experience with F-One has always been positive. We want to offer our customers the best boards and equipment so this why Covewater Paddle Surf will have all F-One and Manera products available. We have demo available and almost the entire catalog so come by anytime;) Give us a call 831 600 72 30