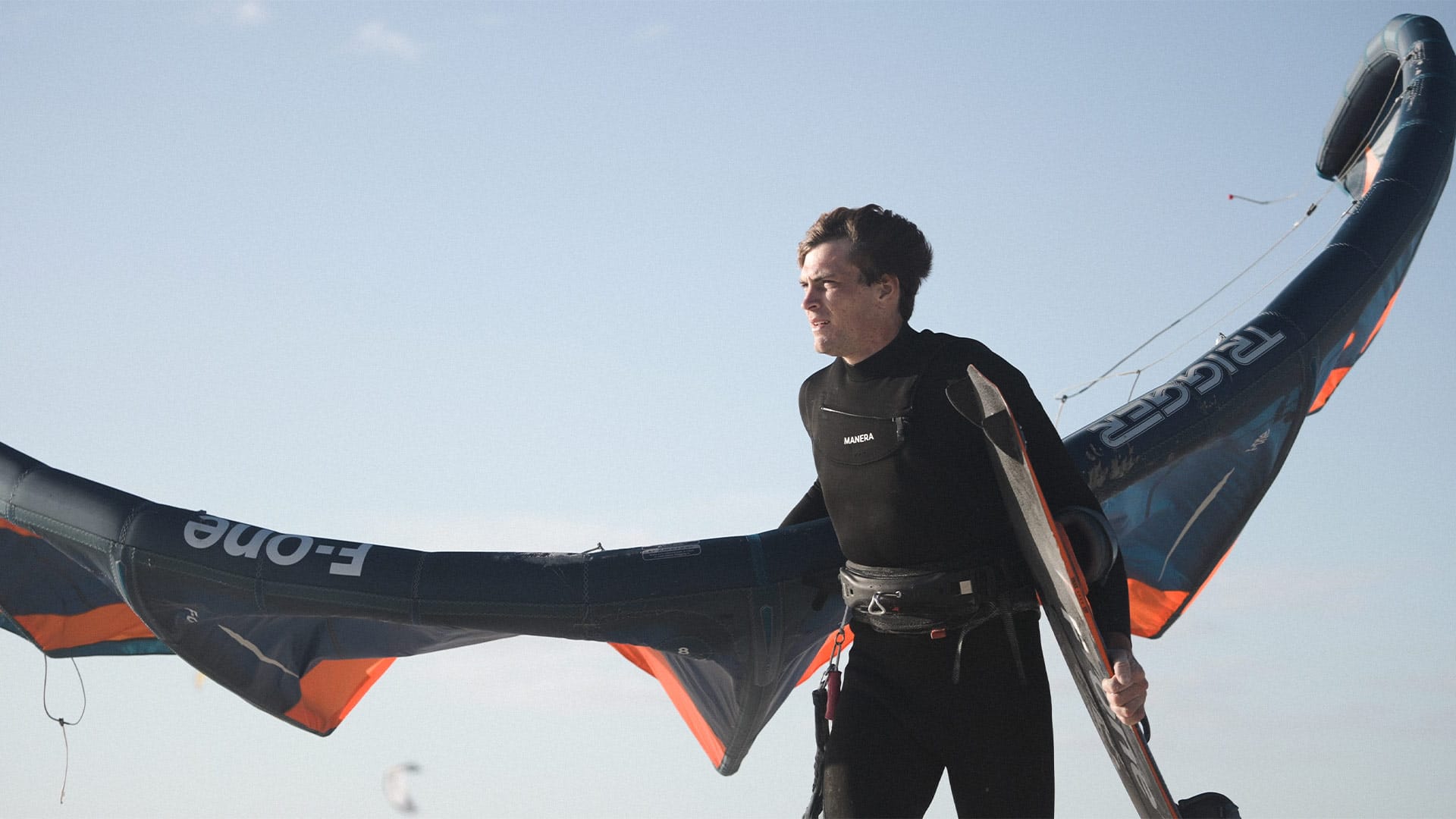 Addicted to the adrenaline rush, huge megaloops and the thrill of Big Air kiteboarding, Clément Huot is not afraid of much. The 21-year-old rarely misses a day on the water when the wind is howling, and he loves reaching new heights in every sense of the word.
At 9, Clément discovered the sport on the beach quite randomly as he watched his father windsurf and a kitesurfer went by. Over the following two years, he learned to fly a kite and finally could start riding at 11, becoming intensely passionate about the sport ever since.
The Frenchman loves competing on the biggest stages of Big Air, whether it's Cold Hawaii, Lords of Tram or King of the Air ; he in fact competed in the latter at 17 years old. Recognized for his high-flying tricks and innovative style, he is eager to push the boundaries of the sport and is always up to go wherever the wind takes him.
We are very happy to welcome Clément to our team and look forward to sending it by his side!