CHARLES BRODEL JOINS THE F-ONE TEAM
Coming from Dunkerque in the North of France, this young kitefoil freestyler is known for his signature move the "Brodel Flip" and his impressive kiteloop board-off. Always looking to get more height and speed, this is how Charles decided to combine foiling and freestyle… Wherever the spot and whatever the conditions, Charles always pushes the limits a bit further and knows how to make the kitefoil freestyle discipline look amazing.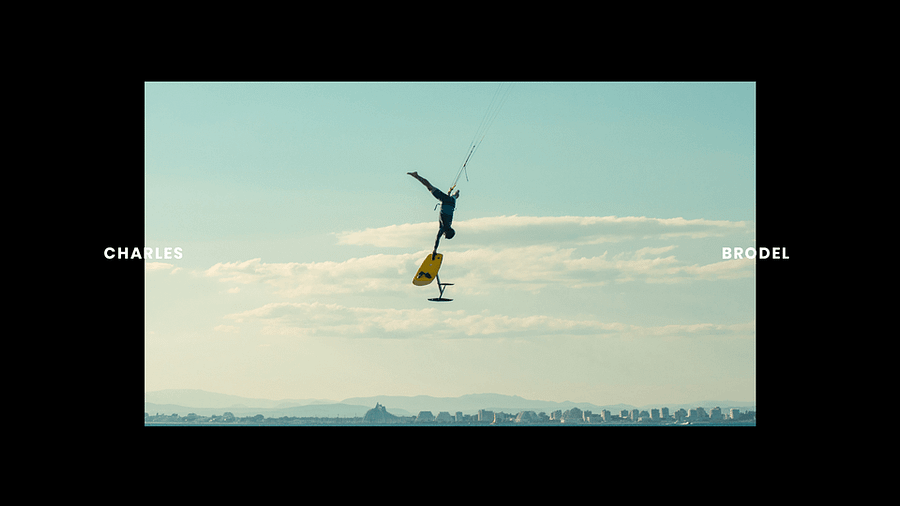 FIND OUT ABOUT CHARLES' GO TO GEAR
MAKE LIGHT WIND YOUR ALLY
The F-ONE HALO is a ram-air kite designed to let you enjoy the pure feeling of flying a kite in all conditions and on all terrain.

"THOUGH SHE BE BUT LITTLE SHE IS FIERCE"
W. SHAKESPEARE
Through the use of compact outlines, we have developped a complete range of boards with minimum length for maximum fun. The Pocket foilboards offer tons of possibilities to enjoy foiling and engage into all kinds of turns or maneuvers.

CATCH ME IF YOU CAN
Designed to foil at high speed with full control whatever the conditions, the Escape 530 offers enough performance to go racing but its main purpose is first and foremost to provide the most exhilarating ride on the water. Light or strong wind, racing or carving, the Escape is playful, nimble and enjoyable.