Arthur had an awesome weekend at the 2014 Columbia Gorge Paddle Challenge placing 7th in the elite course race, 15th in the first downwinder, and 11th in the second! This performance landed F-ONE elite rider Arthur Daniel 12th place overall on the scoreboard. Keep an eye out for Arthur in the up-coming Battle of the Bay event in San Francisco, CA at the end of next month.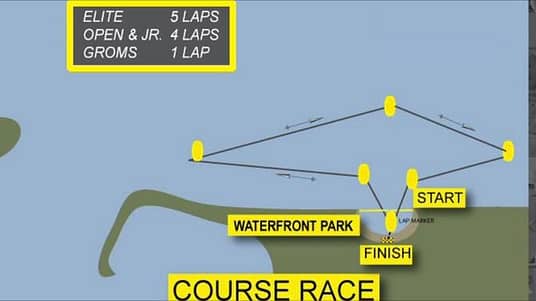 GREAT performance by Arthur on the elite course racing at the Gorge SUP Challenge! He finished 7th with some big names like Kai Lenny, Chase Kosterlitz, and Slater Trout behind him. Arthur definitely in the mix after day one!
Arthur ends up in 15th position for the first down winder after a blistering start where he briefly led the race . Another good one! Connor Baxter with the win.
Memorable weekend for Arthur by finishing 11th on the 2nd downwinder. Landing Arthur 12th over all on the scoreboard. Arthur has taken a big leap forward and now belongs to the top 15 elite world paddlers, and at 19 years of age, good things will come . Can't wait to see him at the battle of the bay. Stay tuned!
Read the full report on SUPRacer.com.

Columbia Gorge Paddle Challenge

    The Naish Columbia Gorge Paddle Challenge (CGPC) is a Festival celebrating the sport of Stand Up Paddling in the beautiful Columbia River Gorge. Last year's Paddle Challenge featured a Distance Downwind Race, a Course Race, and a Team Relay Race. There were SUP exhibits from many companies, free SUP lessons and demos and live music.


LOCATION: The venue for the Naish CGPC is Hood River's Waterfront Park. The park features a crescent-shaped beach for the starting and staging areas, great stadium style viewing area for spectators, large grass area for the vendor tents, onsite restrooms, and plenty of parking. It is also a great place for children, with a play site, marimba, and climbing wall, all within walking distance to downtown Hood River.