F-One's Alex Caizergues has set a new kite world speed record of over 66 mph (57.97 knots)!!
This is insane speed, Alex has now cracked his own previous kite world speed record of 56.62 knots that dated by to November 2013 (also in same location) and is by no means slowing down! Both records were sailed in Salin-de-Giraud, France. That region often receives the Mistral treatment, the name of the wind coming from the north of France and funneling and accelerating down the Rhones valley and often top 50+ kts. Alex said that Salin-de-Giraud is the "best speed sailing location in the world."
Big congrats (bravo!) to Alex and his team for the record!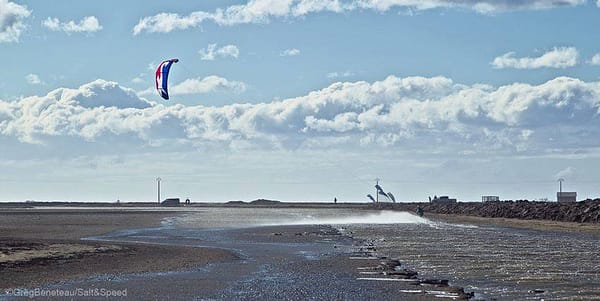 Alex was using his F-One AC21 Pro Model Speed Gun board and Furtive Kite all of which can be ordered through your local F-One dealer in the USA. The Furtive is also the kite that has been registered for the Youth Olympics.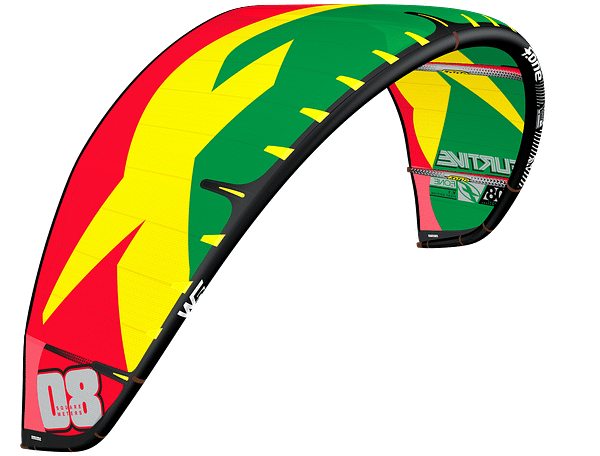 *The Results above are unofficial and will be validated within the next couple weeks. Complete Salt and Speed press release below.
Official Press Release:

The French Kitesurfer, Alexandre Caizergues, defeated yesterday on the salt-de-Giraud Canal and in the salt and speed framework, his own record of the world of speed in 500 meters with a 57.97 knot average. (over 66 mph!)

His previous record was 56.62 knots. The Provence Rider is again in the history of his sport and speed records in the strict sense and is approaching a little more than the 65.45 knots of sail rocket, with the record of absolute speed sailing. Under conditions, a mistral sometimes blowing at more than 50 knots, Charlotte Consorti, holder of the female record, and Alex Caizergues chained the runs all day. They have tutoyé supersonic speeds for sailing gear. The SALT AND SPEED ACT 5 started in the best way. The American Rob Douglas will join Charlotte and the bolt from the kite in the days that come to go even faster!

Alex Caizergues: "What a great Monday! That's great! Unlike 2013 where I had only one big run, yesterday I was three times above the 57 knots on 500 meters! I'm very, very happy. This new record is the result of a lot of work in training and with my technical partners. We had a gold team in the organization of this crazy session. I would like to thank all the staff of Salt and Speed, the test partners and my own support. Salt and speed continue until early December. The 60-Knot Bar isn't far."

Christophe Simian and Pascal Maka, observateurs observers, World Sailing Speed Record Council, were on site. This record is now awaiting final validation by the body.

Salt and Speed partners: Engie / Honda Motorcycles & ATVs / Salins Salins / FFVL Fédération Française de Vol Libre

Alex Caizergues's partners: Engie / Honda / Aix Marseille Provence Métropole Istres – West Provence / F-one International / Allroad Mobile System
Resources
→ 2018 Furtive LEI Kite
→ Email info@bayareakitesurf.com for more on the AC21 or visit an F-One Dealer near you.