Spicy 138 x 42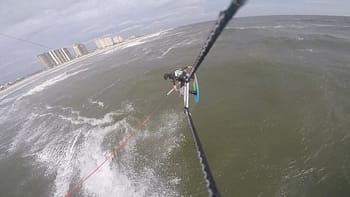 For 2015 FONE released the second year of the SPICY! This Twin Tip kiteboard is perfectly suited for boots and full blown wake style riding! Specs for 2015 include;
• Uncompromised 100% dedicated wake style board.
• Unique shape designed for riding with boots
• Rock solid construction
• Built using closed cell foam and paulownia wood creating the 3D duel core giving the board the perfect flex and some serious pop off the water.
• Hybrid cap rail construction – to accommodate the board's thickness and higher volume.
• Both rocker line and board outline are very rounded between the feet giving you massive grip to pop ratio and also softens the landings.
• Double concave bottom to provide superior edging and direct the water outward when landing.
• Tip channels further improve grip and make the pop super-efficient.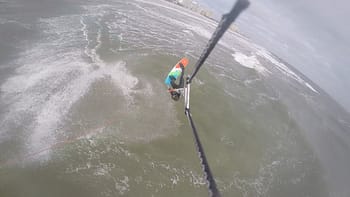 F-ONE International rider Robinson Hilario's board of choice! Robinson is a very solid rider and stomps some of the most technical tricks in the book. Riding against top athletes from around the world, this is Robinson's go-to board for 2015 as he competes in the VKWC (Virgin Kitesurfing World Championships). After riding this board you really start to understand why this is his first choice shred sled. It has extremely consistent pop off the water, smooth stable landings and looks very stylish for 2015.
Another awesome upgrade is the G-10 Wake style Fins along with the industry standard 2 bolt hole configuration. This allows the dedicated wake style riders to fit just about any fin size they want. The G-10 fins are perfectly sized in my opinion giving optimum grip yet still small enough to be slightly forgiving in the landings. The new fin-hole configuration also gives a greater range of freedom and allows the rider to dial in his or her set-up based on the conditions. The majority of my riding goes down in the surf break using the waves as kickers. I love the explosive pop, forgiving outline and radical color scheme F-ONE has gone with for 2015. This board is perfectly suited for the most radical rider's looking to shred the cable park, or get in the ocean with a kite. We highly recommend you check out a 2015 SPICY 138 today! -Billy Ackerman