When F-One Tech Rep Gael Espeche gets the call from locals in Cabarete, Dominican Republic, that a nice swell is coming + 25 knots of wind, it was time to book a ticket and jump in the next plane!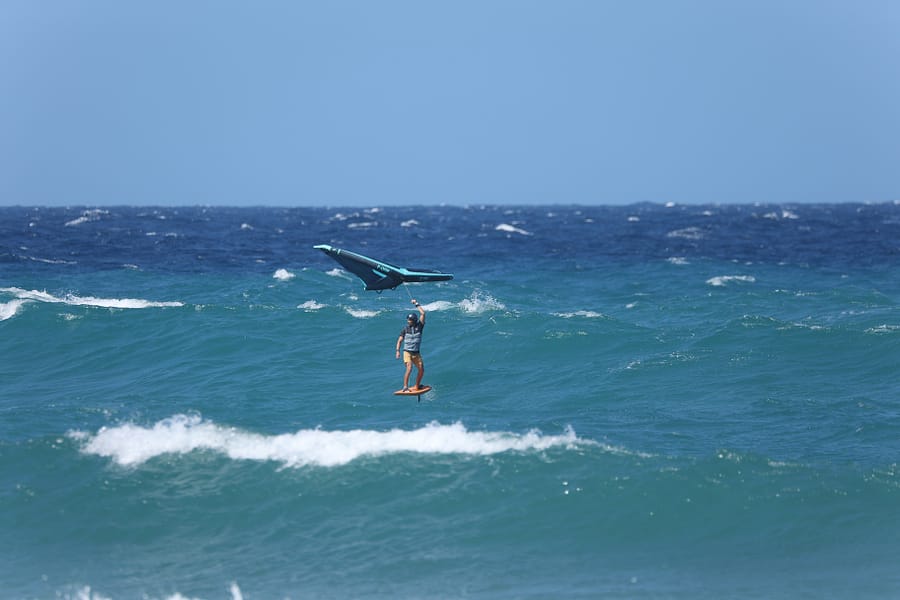 This trip was all about striking back on a wingfoil in Cabarete, 7 months after putting the F-One Swing to the test in the waves of the bay.
The new F-One wing, the Strike, in size 4.2m, is just the perfect choice to try this spot close to Cabarete where few have had the chance to wing yet: Encuentro.
This break is already well known worldwide in the surfing community and considered challenging for kitesurfing due to its fast waves, shallow waters and the reef all around the shore. We had to put the Strike and the Rocket wing board to the challenge !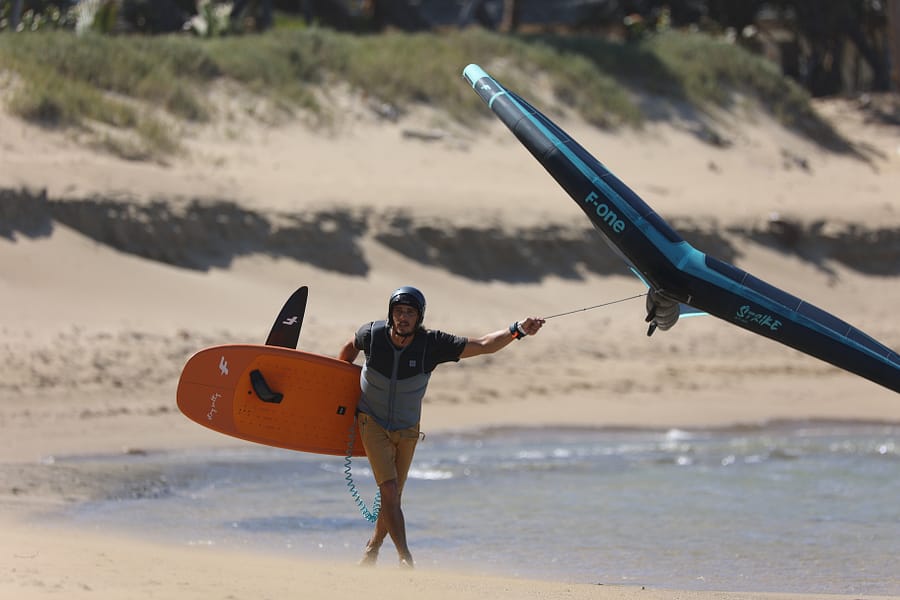 It's a perfect spot in a paradisiac scenery ! Do not be fooled, this is not a place to lose your focus! A bad wipeout and you are stuck on the reef.
Best way to access Encuentro with a wing was to actually go downwind, which is about 20 minutes from the bay of Cabarete, as to avoid getting in the water from the beach of Encuentro itself; which is filled with reef and you can easily get hit and stuck in the impact zone. It's not impossible to get back out from the beach, as I had to, but the timing and the right place to take off is crucial. Especially with a foil and an 85cm mast.
The F-One Strike is a game changer in the waves ! Its stability, lightness, incredible upwind ability, sturdy canopy, jumping performance and balance will make you confident enough to hit places where no wing has gone before.
In this Dominican paradise, the rocket wing board 4'8 (44 liters) is the best companion paired with an 85cm carbon mast and the Phantom 1080 wing. The board is wide enough and has enough volume for an easy and fast take off. The F-One carbon mast 85cm gives you the rigidity and proper height you need to get out of the impact zone and when paired with the phantom wing in 1080 cm2 you will unlock great speed to jump high above the waves and then glides them with minimum pumping.
This trip to Dominican Republic was also emotional as we have lost a dear friend, Sahib a.k.a Eddie, in our local kitesurfing community in Miami and a proper paddle out with a bed of hibiscuses on the ocean was the proper way to celebrate his life.
I have enjoyed so many kitesurfing sessions with Eddie and I dedicate all the waves ridden during this trip to his memory. R.I.P. my friend. Mahalo for all the good times!
Rider: Gael Espeche @keep_off_my_wave
Drone footage and video credit: Alexis Pierret @ap_visuals
Music: artist: Push N' Glide song: Way U Look