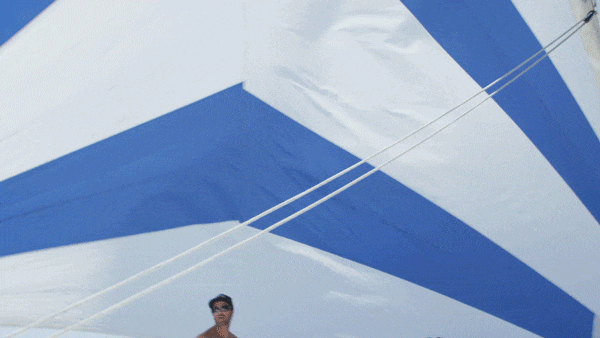 2020 – A year like no others – A year where life as we have known it doesn't exist anymore.
Luckily we are passionate about the ocean, which means that even if we were stuck at home not being able to ride, we had something to look forward to when the lockdown was going to be over.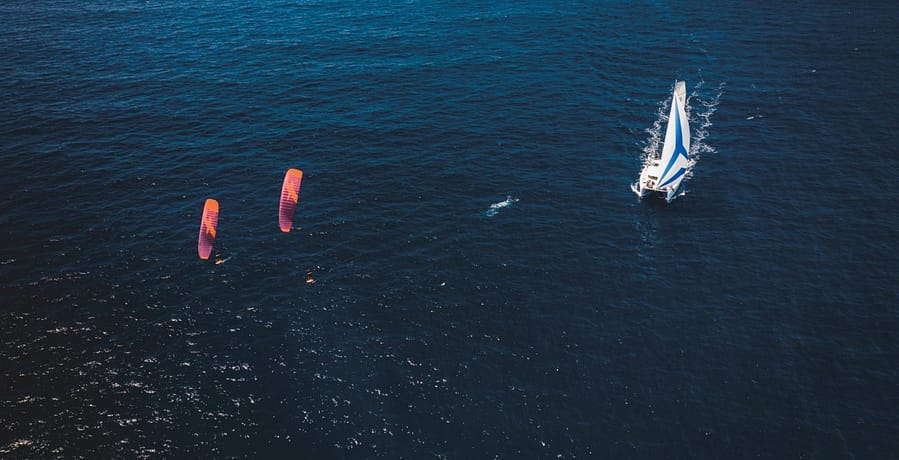 We will never forget that feeling, the first time we went back on the water, pure freedom. Today remains uncertain but the need to gather and try to organise a trip somewhere was stronger than ever. We faced a few challenges trying to organise a trip, but we experienced a unique trip in so many ways. Raphael had been talking about going on a trip to Corsica for years but because the whole world was waiting, we always felt like we had to chase swells elsewhere.
It was the perfect time to rediscover what traveling really means. It doesn't necessarily means hopping on a plane, cross the world to be amazed by what Mother Nature has to offer. Choosing to go on a boat trip has allowed us to be always at the right place at the right time. It always allowed
us to bond and reconnect amongst us and disconnect with the rest of the world. We felt free, it was liberating. Raphael loves Corsica, and he was very excited to show the team around this place that he knows well.
For most of the team, it was the first trip away post-lockdown.
Mitu Monteiro was in Italy as they are expecting another baby. Marcela Witt got stuck in Europe before the borders closed and wouldn't let her back to Brazil. Early July the borders within Europe opened and we decided to go on a unique adventure with our Europeans team riders.
As we flew above Corsica, we already could tell that the island had so much to offer. Matt G, Paul and Marcela took the ferry with a van packed with gear. We literally took all the gear we could, a full van of boardbags with kites, boards, wings, foils. All we needed to face all the conditions possible.
It was a fun mission to load the boats with all this gear.
The annual photoshoot is always a very exciting moment for the team, this year with the events which have occurred the riders have not really been involved in the R&D process. It was the first time they would ride with the final products. We had no time to loose, we set sail.
First navigation was breathtaking
We anchored in Lavezzi islands, tiny island between Corsica and Sardinia and we had most beautiful sunset sessions on our
kitefoils. At that point, we knew this trip was going to be bliss. That first night, the wind picked up and we didn't expect it at all,
we had a pretty troubled sleep with the catamaran rocking up so much.
The next morning and all the ones after, we were lucky to admire the sunrise, quick dive into the sea and a good breakfast to start the day right. We then looked at the forecast and the captain would take us to the best place to ride for the day.
Rigging from the boat is not the easiest, but very rewarding.
Following the catamaran on our foils we feel real freedom, far away from the crowds of European summer. Luckily, being on a boat has allowed us to go to spots with absolutely no one.
There are several benefits to wingfoil, and on this boat trip we have discovered many. It is a fantastic way to explore spots, you can go absolutely everywhere and you can be on the water in an instant with no rigging difficulties. We have had so much fun trying out new things with the wings, the riders were so keen to improve and create new tricks.
On no wind days we have spent a lot of time chasing the big tourist boat's waves on our foils
We have spent hours and hours at the dinner table, just chatting away
Life on boat, you don't get a lot of privacy, but it was like we didn't need any.
We had all been separated for the months of lockdown and it just felt good to be together.
When waiting for the wind, we played cards, snorkelled, danced, read books. You would think that with a team of riders under 30 years old, phones and screens would have been out all the time we were not riding. But it wasn't like that. We have spent hours and hours at the dinner table, just chatting away.
We spent a couple of days in the same sheltering cove which allowed us to ride just outside of it but would let us sleep better at night. One morning when the guys were snorkelling, they found a huge amount of trash which they picked up and brought back to the boat for us to throw away when we would go back to the shore.
After 10 days at sea, we decided to go explore Bonifacio and the area for the day. Corsica is so rich in terms of landscape. That day we went to the highest village of south Corsica (1000m above sea level). Huge trees bordering this vast clear water lake.
After a great lunch eating some of the best Corsican Cured meat, we visited Bonifacio, this breathtaking cliff-top citadel from the 9th century. There is a particular vibe in Corsica. It is hard to describe, you can feel the fusion between France and Italy, it is raw and wild and has so much to offer. We then went back on the boat to cross the Bonifacio Straits Natural Reserve, heading towards the northern island of Sardinia.
A quick stop on the way for a good freestyle session with our 13m² WTF C-shape kites, we navigated with the sun going down providing us with the most amazing light. That night we anchored in the bluest lagoon we had ever seen. The next day we couldn't believe our eyes as we could swim with our eyes open and see absolutely everything. Paradise offers some bad sides too, Marcela unfortunately got stung by a nasty jellyfish.
Downwinds with our wings and foils were just unreal.
What a way to end this trip. Nothing is more freedom related than a boat trip.
In uncertain times like the ones we live in, we have been so lucky to share these two weeks together, enjoying the conditions of one of the most stunning places in Europe.
TEAM
Marcela Witt
Mitu Monteiro
Micka Fernandez
Liam Whaley
Maxime Chabloz
Paul Serin
Julien Salles
MEDIAS
Olivier Sautet
Matt Georges
Ydwer van der Heide